Ferguson Activist Darren Seals Found Shot and Dead in Burning Car in St. Louis
Was a skeptic of Black Lives Matter and its prominent leaders, who he accused of getting rich off the movement.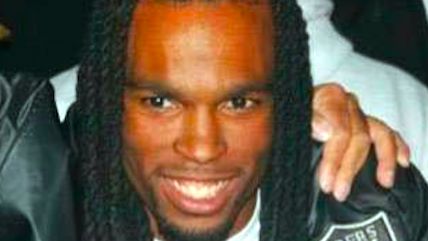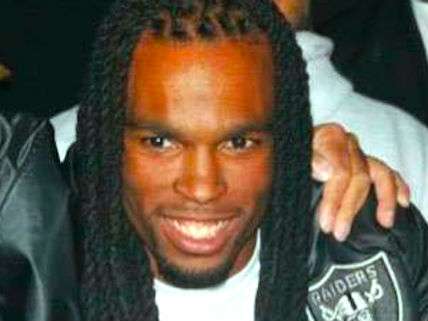 29-year-old activist Darren Seals was found dead in a burning car in the Riverview section of St. Louis this week, as the St. Louis Post-Dispatch reports. Seals became an anti-gun violence activist after being shot in 2013, and in 2014 was among the first protesters in Ferguson, according to the Washington Post.
Seals helped found the group Hands Up United and was a vocal opponent of African-Americans voting Democrat as a bloc. "Just because they've got the D next to their name, that don't mean nothing," Seals told the Washington Post in 2014. "The world is watching us right now. It's time to send a message of our power." Hands Up United launched the project Polls Ova Police, whose webpage concluded that by now "the national elections have been completely hijacked by the people we oppose on all sides."
While Seals came up during the protests in Ferguson over the police killing of Michael Brown, he did not affiliate with the Black Lives Matter movement that emerged during and after those protests, and was a skeptic of the movement and its leaders. Just last month, he tweeted that Black Lives Matter was "making millions of off what Ferguson started and left our city out to dry" in response to stories that the movement was receiving millions of dollars from Jay-Z's Tidal music service and George Soros' foundations. According to HotepNation.com he coined the term "actorvists" to refer to those associated with Black Lives Matter and once slapped DerayMckesson, probably the most prominent Black Lives Matter activist, who ran for mayor of Baltimore earlier this year, after accusing him of pocketing money meant for the community.
While the Washington Post's article headline is "Who Killed Ferguson Activist Darren Seals?" it offers no suggestions. HotepNation.com's article headline, meanwhile, asks "Did Black Lives Matter Kill Darren Seals?" and also offers no concrete suggestions. Local activists say Seals' was a targeted killing and that they will keep the pressure on local police to run a competent investigation.