How Celeste Guap, California Teen at Center of Oakland-Cop Prostitution Scandal, Wound Up in a Florida Jail
Celeste Guap claims she was flown to Florida for drug treatment by California police. Now she's in jail on a $300,000 bond.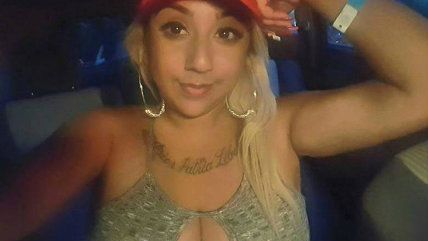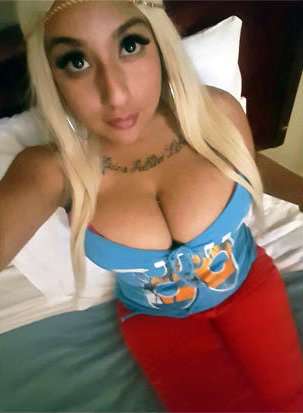 Something doesn't sit right about the recent arrest of Celeste Guap, a 19-year-old California woman who's now being held in a southeast-Florida jail. For the past year, Guap* has been central to a controversy involving officers from at least five Bay-Area police agencies, including Oakland, Richmond, and San Francisco. The daughter of an Oakland police dispatcher, Guap claims she had sex with more than two dozen cops—some while she was still under 18—in exchange for cash or protection from prostitution stings. The first officer she claims to have been involved with wound up killing himself last fall.
Last Friday, Guap—a resident of Richmond, California—checked into a residential detox facility in Stuart, Florida, for what her mother described as heroin addiction. Three days later, she was in the Martin County Jail facing felony charges for aggravated battery. Bail was set at $300,000.
Guap and her mother both told the East Bay Express that the drug-treatment was funded through the Richmond Police Department (RPD), an allegation that has raised eyebrows among people following the investigation into Guap's prostitution claims (which include RPD officers). "I'm not saying rehab is a bad idea, but there are rehab programs here," said civil-rights attorney Pamela Price, who is leading a call for the state to take over the investigation from individual agencies involved.
Talking to ABC-7 reporter Dan Noyes, Guap explained that the treatment money came from RPD's victim's compensation fund. "They said it was a paid vacation," Guap told Noyes, "to consider it a paid vacation."
Lieutenant Felix Tan, RPD chief of staff, would not confirm or deny whether the agency was involved with Guap's treatment. "It would be irresponsible and inappropriate for any public agency to comment on anyone's rehabilitation progress," he says. "We are not commenting."
Any investigation into California cops' involvement with Guap may now be hindered by the Florida felony-battery case. According to charging documents, Guap told police Monday that she did not remember anything about the incident that led to her arrest. Guap "stated she blacks out when she gets angry," police reported.
Guap's alleged victim, a detox-center security guard named Joseph Sanders, claimed Guap was getting (verbally) upset with a facility care staffer so he and two other security guards entered the room. At that point, Guap tried to pull a safe off of the room's countertop and, "when the security officers intervened, [Guap] began resisting, starting a physical altercation," according to an arrest affidavit. Guap began "screaming at the employees then lunged at one of the female security officers. Sanders attempted to restrain" Guap, at which point she bit his right forearm.
Security-camera footage of the altercation allegedly backs up Sanders report—except for the biting, which was not caught on video. The sheriff's office has not yet seen the footage, Public Information Officer Christine Weiss said Friday afternoon.
After Guap refused to talk to police Monday, she was handcuffed and placed in the back of a squad car. After slipping out of the handcuffs, Guap began to repeatedly bang her head against the window and was then placed in a police hobble, according to the incident report.
In the Express, Guap's mother wonders why a detox and recovery center would call the police on someone for acting-out in the throes of drug withdrawal. It's a fair question. An aggravated battery charge for this incident also might seem harsh—the charge is supposedly reserved for assault involving a deadly weapon or attacks that cause "great bodily harm, permanent disability, or permanent disfigurement." In Guap's arrest affidavit, officer Michael Trent McCarthy reports that he observed "teeth marks" on Sanders' arm but mentions no bruising or bleeding.
But according to Weiss, aggravated battery is the standard charge in cases that involve biting. Weiss also said that the $300,000 bond was nothing unusual. "We have in Martin County very high bonds."
Weiss added that the department was "not even aware" of Guap's situation in California until it began receiving calls from California media today.
* Not her real name.