Voters Terrified of Candidates, Explosion at SpaceX Testing, Hinckley Heading Home: P.M. Links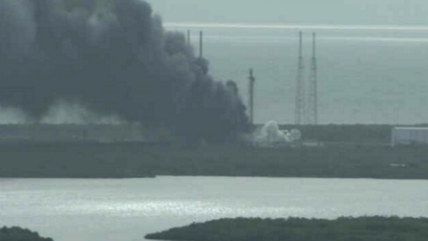 NASA/UPI/Newscom

Today's "dog bites man" poll news: Voters are more scared of what the candidate they oppose might do as president than they are excited about the candidate they're supporting.

An explosion on launch pad at a SpaceX testing in Florida destroyed a rocket and a satellite during a routine test. Nobody was injured.
John Hinckley Jr., failed Ronald Reagan assassin, will leave the psychiatric hospital and start living at his mother's home in Williamsburg, Virginia, starting Sept. 10.
The White House is complaining that the Obama administration is not getting enough credit for its transparency and .. HA! HA! HA! HA! HA! I'm sorry … I just couldn't finish this one.
Pennsylvania regulators have reinstated an $11 million fine against Uber for operating within the state without approval.
Apple CEO Tim Cook described the European Union's attempt to force Ireland to make Apple pay more in taxes as "total political crap." Unsurprisingly, leaders in German and France are supporting the EU. (guess where those taxes might go?)
Dallas Police Chief David Brown is retiring.
Follow us on Facebook and Twitter, and don't forget to sign up for Reason's daily updates for more content.