Tampa SWAT Team Attempts to Serve Drug Warrant, Unarmed Man Shot and Killed
Two grams of marijuana reportedly recovered.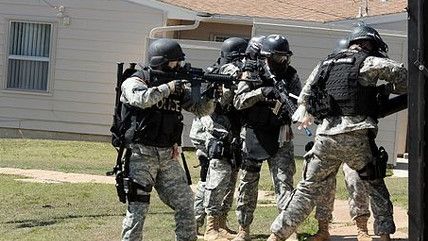 (Sgt. Tracy R. Myers/Wikimedia Commons)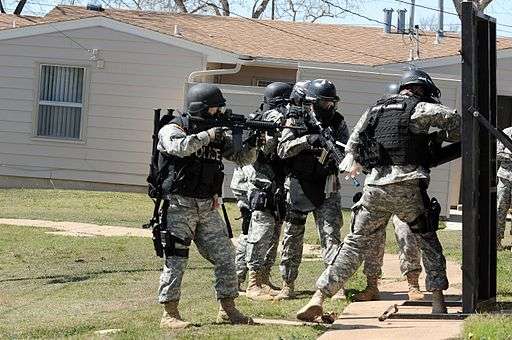 SWAT teams, which were created for hostage situations, terror attacks, and other exceptionally dangerous environments, are by a wide margin mostly used to serve warrants for drugs.
Such was the case in the Tampa, Florida area yesterday morning, when a SWAT team attempted to serve a warrant on a house following a "month-long investigation" into Levonia Riggins, who had a long rap sheet of petty non-violent drug crimes, as well as for burglary and grand theft. Bay News 9 reports, "Officials said the SWAT team was called in because of Riggins' criminal record and reports that he owned guns."
According to the Tampa Bay Times, when officers attempted to execute the search warrant, all the occupants exited the house save for Riggins, who was reportedly commanded to leave several times.
After the SWAT team entered the house, Deputy Caleb Johnson found Riggins in a bedroom. A police spokesperson said in a news release that "Johnson perceived Riggins as an immediate threat and fired one shot, striking Riggins."
Riggins later died at Tampa General Hospital. Johnson has been placed on administrative leave pending an investigation into the shooting.
The Hillsborough County Sheriff's Office later released a statement which noted, "While the investigation is ongoing it does appear at this time that Riggins was unarmed."
The Times reports that a Riggins family friend "said they believe investigators confiscated about 2 grams of marijuana from Riggins' body." The Sheriff's Office has yet to comment on the amount of drugs they recovered as a result of the raid.