New FAA Drone Rules Kick In, But Drone-based Deliveries Still Grounded
We'll have to keep dreaming about the day the Tacocopter will forever change the way humans fulfill their cravings for Mexican food.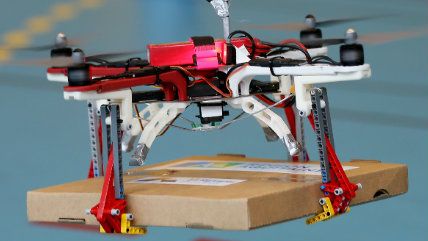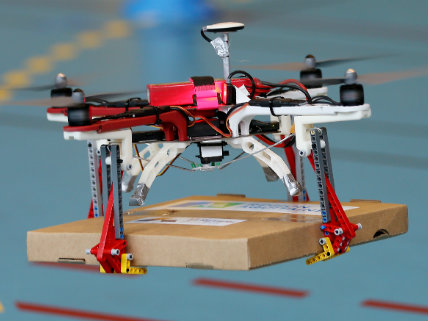 New federal regulations for commercial drones loosen some restrictions on how and where drones can be used, but you probably won't be getting lunch delivered via drone anytime soon.
Yes, we'll have to keep dreaming about the day the Tacocopter will forever change the way humans fulfill their cravings for Mexican food. Major retailers like Amazon will also have to keep their drone delivery plans grounded for now.
The new Federal Aviation Administration rules that took effect on Monday were the product of two years of bureaucratic wrangling and were finally approved in June. They leave much to be desired, but at least they do ease some previous regulations on drone use, like ending a mandatory federal approval process for small drones that was too expensive and time-consuming for many businesses. Now, drones weighing less than 55 pounds can be flown without getting a federal waiver.
Drones will be allowed to fly up to 400 feet in the air (as long as there isn't a restriction on airspace, like in the immediate vicinity of airports), which is twice as high as the old rules allowed. There is also a drone speed limit of 100 MPH, though its not clear how the FAA plans to enforce something like that. As a nod to privacy concerns over growing drone use, the federal rules prohibit flying drones above other people or their property.
The rule that really kills any chance of drone-based delivery systems is the one requiring drones to remain within sight of their operators at all times. That also means drones won't be able to fly after dark—although drones equipped with aircraft-style anti-collision lights will have some leeway to fly during early morning hours and just after dusk.
"While it's exciting that commercial drones are finally legal, the FAA missed an opportunity to remove many unnecessary restrictions on the use of this promising technology," Eli Dourado, director of the Technology Policy Program at the Mercatus Center at George Mason University, told PC World.
The big winners are businesses in the real estate and construction fields, which the Los Angeles Times says will now be able to take advantage of drone-based photos and videos of property. Any business with more "ambitious or capital-intensive plans"—like the still-but-a-dream Tacocopter—will likely run afoul of the FAA's light of sight rule and would need a special waiver, the Times reports.
But if you want to get a pizza delivered by drone, you can. All you have to do is visit New Zealand.