NYPD Rejects Transparency, Embraces Secrecy of Officer Discipline Records
After decades of making "Personnel Orders" public, NYPD quietly decides they don't have to.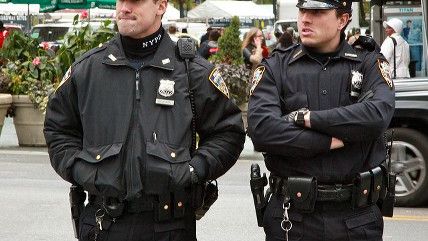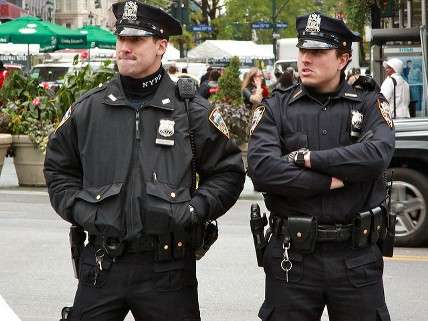 The NYPD has reversed decades of department policy regarding the release of officer discipline records to the public, the New York Daily News reports.
The policy change was never announced, but appears to have taken place some time in April, when the department stopped updating its "Personnel Orders" clipboard in the NYPD's public information office. The clipboard reportedly listed all instances of administrative discipline of officers, as well as promotions and retirements. But a few months ago, the clipboard simply stopped being updated, supposedly to "save paper."
But now the NYPD admits that they've stopped making officer discipline information public because "somebody" tipped them off that the records are protected by a section of a 40-year-old New York State Civil Rights Law. The department contends the records should never have been made public and can only be ordered to be released by a judge.
The Daily News cites outgoing Police Commissioner Bill Bratton and Mayor de Blasio's repeated pledges for greater transparency, but notes:
As public advocate, de Blasio released a report that gave the NYPD a failing grade for disclosure of public information. He recommended city agencies be fined for ignoring Freedom of Information Law requests. And he said agencies should be required file monthly reports to the public advocate and City Council. None of those proposals have been implemented.

De Blasio has since been blasted for turning his back on his own calls for open public records and creating the term "agents of the city" to keep correspondence between City Hall and outside political advisors under wraps.
Last month, a bill known as the Right to Know Act — which according to the New York Times would "require officers to identify and explain themselves when they stop people, and to make sure people know when they can refuse to be searched" — was shelved by liberal City Council Speaker Melissa Mark-Viverito in favor of a compromise which put such rules into the NYPD's patrol guide, but not implemented as city law.
Additionally, as my colleague C.J. Ciaramella wrote earlier this month, the NYPD is currently being sued for "stonewalling a records request for information on how it collects and distributes 'tens of millions' of dollars in seized cash and property under asset forfeiture laws."
Such developments appear to indicate that transparency in the NYPD is backsliding rather than improving, despite the rhetoric of New York's unabashedly progressive mayor, who according to the Daily News is currently on vacation and whose spokesman declined to comment for the story.