California Bitcoin Regulatory Bill Pulled by Its Sponsor
Now-dead bill would have regulated anyone who ever used Bitcoin, and video games with in-game digital currencies with real world value, as if they were a professional money transmitter.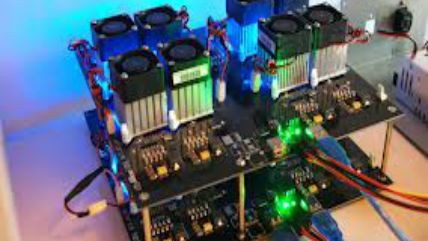 California Assemblymember Matt Dababneh (D-Encino) had been floating a bill to regulate Bitcoin (A.B. 1326) one that aggravated many in the relevant virtual currency community.

Dababneh withdrew the bill last week. As he said in a written statement:
the current bill in print does not meet the objectives to create a lasting regulatory framework that protects consumers and allows this industry to thrive in our state. More time is needed and these conversations must continue in order for California to be at the forefront of this effort.
He's still very, very concerned about consumer risk, though, and threatens to approach the topic with a new bill next year.
Bitcoin News summed up concerns about Dababneh's initial approach:
New York's famous BitLicense regulation did a tremendous job of pushing the vast majority of Bitcoin startups out of the state. It left only one (Circle) to completely jump through the onerous set of flaming rings. Maybe that was the entire goal, to remove any future financial competition from the financial sectors incumbents?….
The Electronic Frontier Foundation (EFF) was proud of its role in helping turn Dababneh around on the matter. Some of their issues with his proposed bill:
….the bill's goal to protect consumers would have ironically been frustrated by the legislation, as it would have restricted access to currencies that benefit consumers in ways that non-digital currencies do not.

Many digital currencies allow individuals to directly transact with one another even when they do not know or trust each other. These currencies have significant benefits to consumers as they eliminate the third parties needed in non-digital transactions that can often be the sources of fraud or other consumer harm.

Further, intermediaries in traditional currency transactions, such as payment processers, are often the targets of financial censorship, which ultimately inhibits people's ability to support controversial causes or organizations.

Because the bill would have allowed California's Department of Business Oversight to determine which digital currency businesses operated in California, the government would have been deciding which currencies and businesses could be used, rather than consumers. This would have significantly limited Californians' digital currency options, to their detriment…..
EFF also felt the bill's drafting was based in misunderstanding of the world of digital currencies that would have led to some regulatory absurdities:
Take for example, a provision requiring anyone who transmits digital currencies to another person to register and comply with its complex regulations.

Digital currency users often directly transmit digital currency value to others without any intermediary, meaning those users would have been subject to the regulations even though they are merely using a digital currency….

The bill also would have required video game makers who offer in-game digital currency or goods to register, as the exemption for such activity is limited to items or currency that have no value outside of the game. The reality is that many items and currencies within games often have independent markets in which players buy, sell, or exchange items, regardless of whether a game maker allows for those transactions…