Federal Election Commission Vows to Make Elections Less Interesting, or, They Want to Crack Down on "Deez Nuts"
In a time when electoral fantasy beats electoral reality, the FEC wants to bring down the hammer on campaign fun.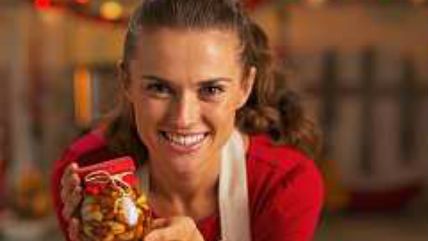 The Federal Election Commission (FEC) issued an announcement yesterday that it is losing patience with people who run federal campaigns under obviously fake names, as noted this morning in our A.M. Links.
Excerpts from their buzzkill announcement:
The new procedure comes in response to an increase this election cycle in the filing of registration and statement of candidacy forms (FEC Forms 1 and 2) that provide patently false candidate or treasurer names, questionable contact or bank information….

The Commission has authorized staff to send verification letters to filers listing fictional characters, obscene language, sexual references, celebrities (where there is no indication that the named celebrity submitted the filing), animals, or similarly implausible entries as the name or contact information of the candidate or committee…
The FEC wants to give these phonies a chance to either confirm the info the FEC suspects is false, or to withdraw their filing. If they ignore it, they will be removed from the FEC's public database of real candidates, but will still run the risk of having the Commission "pursue or refer action for false filing under 52 U.S.C. Section 30109(a) or otherwise report such filings under 52 U.S. C. Section 30107(a)(9)."
The most famous (probably) phony candidate this year is of course "Deez Nuts," who was getting near double digits in some state polls last summer.
Although he officially dropped out of the race, Deez is still outpolling the Greens' Jill Stein in Texas.
Remember, Deez's firm supporters: he already announced right here at Reason he's giving his support to Libertarian Gary Johnson.
The punishments future Deez's are opening themselves up to are dizzying and kind of confusing. Make sure you have expensive experienced lawyers before entering electoral politics, folks!
But they might include, from my reading of the code:
If the Commission believes that a knowing and willful violation of this Act or of chapter 95 or chapter 96 of title 26 has been committed, a conciliation agreement entered into by the Commission under paragraph (4)(A) may require that the person involved in such conciliation agreement shall pay a civil penalty which does not exceed the greater of $10,000 or an amount equal to 200 percent of any contribution or expenditure involved in such violation (or, in the case of a violation of section 30122 of this title, which is not less than 300 percent of the amount involved in the violation and is not more than the greater of $50,000 or 1,000 percent of the amount involved in the violation)…

Any person who knowingly and willfully commits a violation of any provision of this Act which involves the making, receiving, or reporting of any contribution, donation, or expenditure..aggregating $25,000 or more during a calendar year shall be fined under title 18, or imprisoned for not more than 5 years, or both; or….aggregating $2,000 or more (but less than $25,000) during a calendar year shall be fined under such title, or imprisoned for not more than 1 year, or both.
I was hipped to this FEC action via New York magazine, which used a different semi-vulgar Nuts joke in its headline. I mean, you had to go there, you just had to.