D.C. Gov Goes After a Piece of Pub-Crawl Profits
You have a permit for that pub crawl, drunk Santa?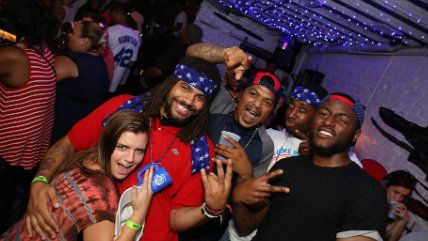 (Project DC Events/Facebook)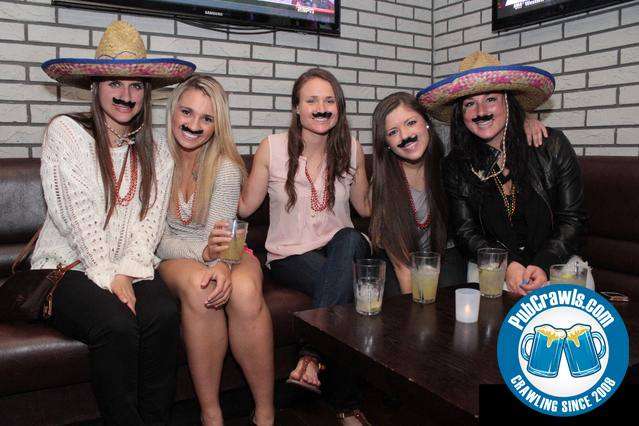 Under a new city regulation, promoters of organized bar-hopping in the District of Columbia must register with the city, pay a $500 licensing fee, submit detailed litter-management and security plans, and promote public transportation to revelers.
Pub crawling—the practice of going between myriad bars in a small geographic area over the course of one day or evening—has long been a popular recreational pursuit for friend groups, but in recent years more organized, themed crawls have become popular in cities like D.C., giving rise to roving bands of drunk Santas, Shamrock-adorned ex-frat boys, the tastefully undead, white girls wearing sombreros, Miller Lite-wielding superheroes, etc. Sometimes these are organized by bars and restaurants themselves, sometimes by third-party promoters. But "although opposition to bar crawls because of noise, litter, crowd control, and public intoxication are nothing new…efforts to rein them have ramped up in the past year," according to the blog Barred in D.C., which covers "DC bar news and happenings."
Until this year, the promoters of pub crawls merely had to register (for free) with the city's Alcohol Beverage Regulation Administration (ABRA) if 200 or more people were expected and bars would be offering drink specials. But in January, the ABRA approved "emergency regulations" for D.C. pub crawls, which the City Council subsequently approved for good.
Under the new regulations, which took effect August 3, people are banned from hosting pub crawls on popular drinking holidays such as July 4th, Halloween, and New Year's Eve. Any bars or businesses that wish to host a pub crawl must pay $500 annually for a "pub crawl license," as well as receive approval from the ABRA Board for each individual event if 200 or more participants are expected. In order to get approval, the pub-crawl organizer must submit an application at least 45 days in advance, submit a "litter management plan" for approval by the D.C. Department of Public Works, show ABRA proof of a signed contract with and payment to a litter removal company, provide ABRA with a "security plan" that details how organizers plan to curb underage drinking; and receive the blessing of area police.
During the crawl itself, an organizer must be present at all times and must not consume alcohol. Organizers must also post operational and security plans for the event where they are visible to participants and provide participants with literature on responsible drinking. Participating bars, meanwhile, cannot play host to pub crawlers from more than one group in one night.
And that's still not all: The city has also decided to regulate how pub crawls can be advertised. From now on, all D.C. pub-crawl marketing materials must come with the warning "you must be 21 or older to participate" and contain statements encouraging the use of public transportation.
In one new regulation, the D.C. government has managed to compel speech, discourage economic activity, thwart the independent organizing of pub crawls, and extort money from private businesses. Oh, and (of course) provide a bigger roles for regulators and law enforcers.
Businesses found to be serving rogue pub-crawlers or participating in an unlicensed pub crawl could be fined, permanently barred from participating in pub crawls, or even have their liquor licenses revoked.