Gary Johnson Now Almost Certain to Get on Ohio Ballot as Independent
The issue of whether his name can be swapped in for those whose names were actually on the ballot access petition has been resolved in Johnson's favor.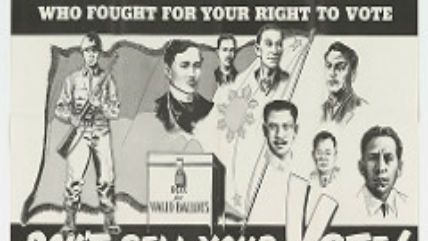 Libertarian Party presidential aspirant Gary Johnson will almost certainly make it on the ballot in Ohio as an independent, Cleveland.com reports this morning.
The quest to get Johnson on the Ohio ballot, in a state where the L.P. does not have a ballot line and thus they sought the easier route of getting Johnson on as an independent, began months before the L.P. had selected its candidate, so two local Libertarians offered up their names as placeholders on the petitions, with the intention of dropping out in favor of Johnson and William Weld, as they did.
The Ohio secretary of state's office has been fighting an apparent war in the media on the totally legal practice of swapping in a new candidate for the one actually on the petitions signed, as reported here by me and Anthony Fisher.
As recently as Friday, secretary of state office spokesperson Joshua Eck was telling me they had doubts about the legality of the practice.
But this morning Secretary of State Jon Husted grudgingly gave way, while still insisting he doubts (those doubts not supported by either the letter of the law or history, as I explained Friday) that swapping practice is 100 percent legal:
In its ruling, Husted's office wrote that Ohio law doesn't specifically say whether a presidential candidate can be swapped out for another, especially when petition signatures haven't yet been verified. Monday is the deadline to certify replacements for candidates who have withdrawn or were disqualified from running in November.

But, the ruling concluded, "The law being unclear, Secretary Husted believes the spirit of ballot access should prevail" and that Johnson can replace [Charlie] Earl on the ballot.
Now the state must still certify that at least 5,000 of the 12,000 submitted signatures are valid, but the swapping barricade has been surmounted.