More Than 1,300 Prostitution Clients Arrests in Latest 'National Johns Suppression Initiative'
The initiative was launched by Cook County Sheriff Tom Dart, one of America's leading crusaders for the eradication of prostitution.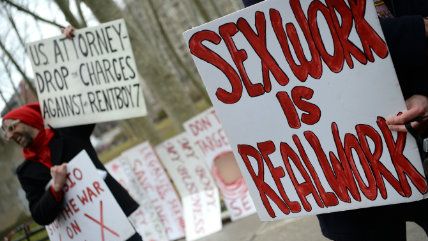 (Paul Martinka/Polaris/Newscom)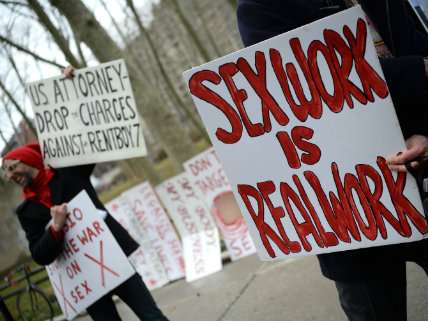 Yet another nationwide "sex trafficking sting" where the main targets of police attention are men who solicit sex from consenting, adult women. The sting, part of a bi-annual "National Johns Suppression Initiative," ran from July 1 to August 7 and netted 1,358 arrests for solicitation of prostitution, in 18 states. It's the highest number of "john" arrests the operation has yielded yet.
A February 2016 version of the operation led to just 552 solicitation arrests, and a September 2015 sting to 961 solicitation arrests. The National Johns Suppression Initiative was launched in 2011 by Cook County Sheriff Tom Dart, one of the country's leading crusaders for the eradication of prostitution. This year, Cook County arrested 230 people total, including one 15-year-old boy who was seeking to pay for sex.
In total, thirty-eight agencies participated, issuing more than $1 million in fines during the operation and impounding or seizing 421 vehicles. New York City and Philadelphia police departments joined in the Johns Suppression Initative for the first time this summer.
Oakland, California—which has recently been racked by the wide-reaching involvement of its police officers with a young sex worker—arrested 42 people in the johns suppression sting.
Seattle had the second-highest number of arrests, 204, followed by Columbus, Ohio (167), Harris County, Texas (143), Houston (82), the Tennessee Bureau of Investigations (74), Portland, Oregon (63), Boston (57), and McLennan County, Texas (55). Agencies not listed in these top-tier sex thwarters—including those in or around Phoenix, San Diego, Denver, New York City, Las Vegas, Reno, Pittsburgh, and Philadelphia—arrested a combined total of around 250 sex solicitors.
So far, no word on how many sex workers were arrested, though that's usually part and parcel for these john stings. Cook County also claims that the operation captured 71 sex traffickers, recovered 52 adult trafficking victims, and rescued 32 juvenile victims of sex trafficking. In years past, however, such claims have been shaky, with some areas counting any sex worker they encounter as a victim and some calling anyone caught working with a sex worker a "sex trafficker." I'll try to update this post as more information about the latest sting is revealed.