Mandatory Minimums Aren't the Answer to Sexual Assault
We can't let one bad judgement tempt us signal feminism by sacrificing justice.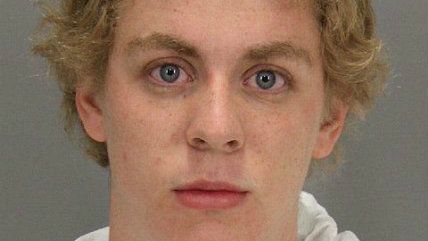 With widespread furor over the handling of a recent rape case in California, the demand for lawmakers to do something has led to several new bills in the state legislature. But one proposed remedy—creating a mandatory minimum prison sentence for those convicted of sexually assaulting an unconscious or intoxicated person—will do more harm than good, as a Thursday op-ed in The New York Times warns.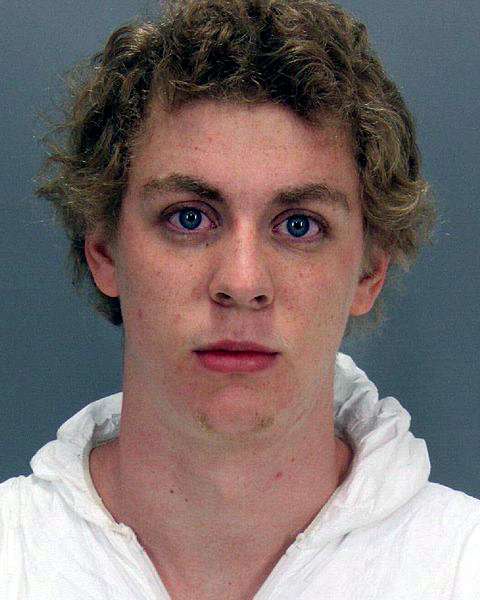 The case that sparked this proposal involves a Stanford student named Brock Turner, who was caught sexually assaulting an unconscious woman behind a dumpster. In June, Santa Clara County Superior Court Judge Aaron Persky sentenced Brock to just six months in prison, though he faced a possible prison sentence of 15 years.
"We need to send the message that sexually assaulting vulnerable victims who are intoxicated or unconscious is a serious crime," said California Assemblyman Bill Dodd (D-Napa), who helped craft one mandatory minimum proposal (AB 2888) with Assemblyman Evan Low (D-Campbell) and Sen. Jerry Hill (D-San Mateo). "Letting a rapist off with probation and little jail time re-victimizes the victim, dissuades other victims from coming forward and sends the message that sexual assault is no big deal."
Assemblywoman Nora Campos (D-San Jose) said she plans to sponsor her own legislation involving sexual assault of unconscious victims.
But harsh, inflexible sentences that give judges no discretion aren't the answer, as we've seen in other areas where mandatory minimums have been popular, namely drug offenses. We can't let one bad judgement tempt us signal feminism by sacrificing justice. People across the political spectrum have been recognizing the problems with mandatory minimums when it comes to drugs. [More on those problems here and here.] We shouldn't ignore these lessons when it comes to sex crimes.
Both the left and the right are guilty of this ignorance, though liberal activists tend to be worse, throwing their weight behind any carceral excess they can if it relates to sexual violence, coercion, or harassment. Kudos to Alexandra Brodsky, editor of Feministing and head of the anti-campus rape group Know Your IX, for standing against the outrage brigade here. While Brodsky's group stands in opposition to civil libertarian beliefs about Title IX on campus, she and op-ed co-writer Claire Simonich—both recent graduates of Yale Law School—are right on mandatory minimums.
"We share in the outrage at Mr. Turner's actions, but worry that this law could cause more harm than good," write Brodsky and Simonich in the Times. "History shows that this reform would not deter violence and most likely would perpetuate punitive racial and class disparities." As they explain,
During the second half of the 20th century, federal and state governments established mandatory minimum sentences, with a special focus on drug offenses. Many supporters saw minimums as a way to be "tough on crime," but some also saw an opportunity to reduce disparities in sentences. Reformers worried that people like Brock Turner, white men with access to expensive lawyers, received more lenient sentences than minorities and poor people charged with the same crimes. These advocates hoped that minimums might make sentences fairer.

Unfortunately, mandatory minimums have proved a failed experiment, contributing to prison overcrowding, racial imbalances and overly punitive sentences — all without, studies show, reducing crime.

Because criminal laws are written expansively, mandatory minimums shift sentencing power from judges to prosecutors, who can effectively choose the sentence when they decide which of a range of eligible charges to bring against a defendant. And while defendants can appeal judges' opinions, decisions made by prosecutors are nearly impossible to challenge.

Although mandatory minimums were meant to reduce disparities, in practice they hurt the populations some reformers sought to protect. Minorities and people with lower incomes are more likely to be arrested, and then more likely to be charged with crimes that carry higher mandatory minimums than others who commit the same act.
Read the whole thing here.
Others in the feminist and legal communities have spoken out against creating new mandatory minimums for rape as well. "The dominant response to the [Brock Turner] case has been to call for more punishment as a way to increase the protection and standing of women in the United States," writes Sarah Cate at Common Dreams.
In the flurry of opinion pieces and media coverage of the Turner case a familiar zero-sum frame of debate has developed: punishment for the perpetrator is seen as helpful for women and leniency for the perpetrator is seen as harmful for women. This narrow framework for debate has crowded out any consideration of how we can address sexual violence without reanimating calls for harsh sentences, which are ineffective at improving the equality and safety of women and, moreover, harmful for efforts to roll back mass incarceration.
San Francisco photographer and community organizer Charisse Domingo urged people to look to history here. Policies such as the mandatory-minimums for drug offenses and "three strikes" legislation "are extreme reactions that prey on the immediate, unnamed fears of the larger public," writes Domingo.
Some of these laws, like Three Strikes, were conceived because of horrible singular incidents, like the Turner case, yet the ones who have borne the brunt of the acts of one person has been people of color. These are the moments when the narrative of crime is constructed and re-constructed by the social, economic, and political intersections of our time.
The feminist group UltraViolet has been active at trying to get the judge who sentenced Turner removed, but opposed creating a new mandatory minimum for rape. It's "not only bad policy generally, but also the wrong solution for this case," said UltraViolet co-founder Nita Chaudhary in a statement. Doing so "does nothing to hold Judge Persky … accountable for his decision."
"While it is long past time that our justice system take the crime of rape seriously," said Chaudhary, "we need judges who focus on finding justice for rape survivors, not the re-hashing of bad policies that rig the system against poor people and people of color."
This isn't the first time in recent years that California lawmakers have proposed some sort of mandatory minimums for sexual assault. A failed 2015 bill would have mandated that public and private colleges in California impose at least two years school suspension to anyone convicted of sexual misconduct. The bill passed both houses of the state legislature, but was vetoed by Gov. Jerry Brown, who said "I don't think it's necessary at this point for the state to directly insert itself into the disciplinary and governing processes of all private and nonprofit colleges in California."