Is This the Least Appealing Concept Album Ever?
Joe Lieberman reads JFK and Glenn Close pretends to be Asian on a new jazz and politics concept album.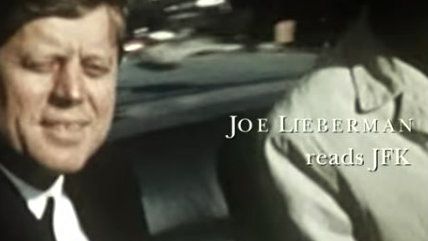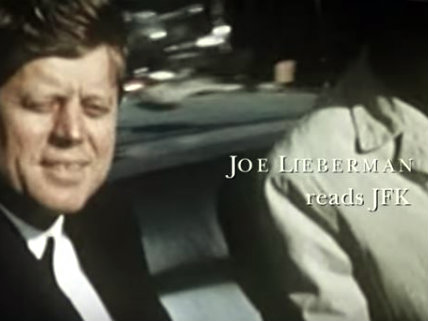 There's no doubt that Presidential Suite: 8 Variations on Freedom sounds awful. What I want to crowdsource is whether this project to "remind us of the inspirational power of political speech" might be the least appealing idea for a concept album in history, or at least—to be fair to millennials—this century. Here is the headlining pitch in an email from Motéma Music:
Glenn Close, Joe Lieberman, Deepak Chopra & More Transform Political Speeches on New Album
The album features the former Democratic senator, the actress, the alternative medicine pitchman, and others doing dramatic renditions of famous political speeches. Lieberman is JFK. Civil rights icon Andrew Young, who recently called Black Lives Matter activists "unlovable little brats," is Nelson Mandela. Close is the (still-living) Burmese politician and Nobel Peace Prize recipient Suu Kyi.
Other "special guests" include British Labour Party politician David Miliband as Winston Churchill, former Manhattan District Attorney (and father of The Nation editor Katrina vanden Heuvel) William vanden Heuvel as FDR, history professor and CNN pundit Douglas Brinkley as Ronald Reagan, and—perhaps the only bright spot—actor Sam Waterson as LBJ.
After each speech is recited, that same speech is rendered as a jazz composition by composer and Lincoln Center Jazz Orchestra member Ted Nash, who "transcribed the actual pitches and rhythms of the Presidential speeches as they were spoken and then transformed them into original motifs, riffs and grooves." That last part might not sound all bad—if Nash didn't ooze with belief in the power of messianic political leaders to transform society.
"Great political speeches inspire us to believe we are capable of achieving great things together," said Nash. "When people listen to Presidential Suite, I want them to be reminded how far we have come but also how much we still have to do with regard to tolerance and freedom. I can't think of a better time to release Presidential Suite than during this election season."