Baltimore County Cops Kill Woman After Trying to Serve Bench Warrant for Disorderly Conduct, Resisting Arrest
Male suspect with a warrant for assault was apprehended while trying to flee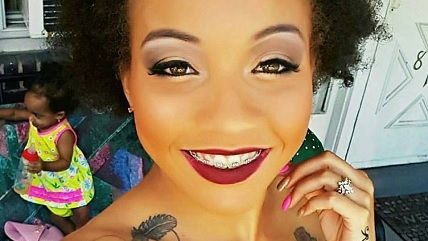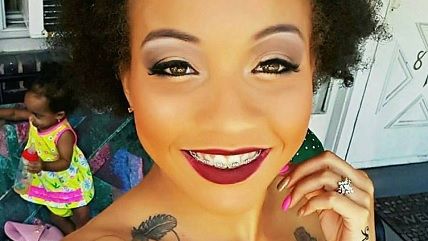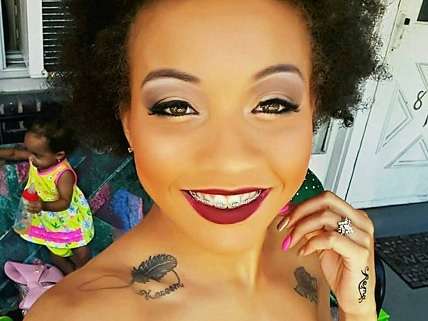 23-year-old Korryn Gaines became the ninth black woman shot and killed by police this year—one of all but two who were armed, but the first, as the Washington Post notes, to gain national media attention.
Baltimore county police only began to use body cameras a few weeks ago, so it's unclear whether the incident was caught on tape.
Police came to Gaines' apartment in search of her and another man to serve warrants on, according to NBC News, which reports her bench warrants were for disorderly conduct and resisting arrest (and "numerous" other traffic violations) while his were for assault. Police say they did not get a response when they knocked on the door but could hear activity inside so obtained a key from a landlord.
NBC News reports:
When an officer opened the door, he allegedly saw Gaines sitting on the floor pointing a long gun at him. Police retreated to the hallway and called for tactical personnel.

At this point, the male suspect tried to flee the apartment with a 1-year-old child but was apprehended, Johnson said. Other residents were evacuated from the building.

For the next several hours, officers attempted to negotiate with Gaines who remained inside the apartment with the older [five-year-old] boy. Throughout the standoff, the woman repeatedly pointed her long gun at officers and made threatening remarks, Armacost said.

"If you don't leave, I'm going to kill you," Gaines said at 3 p.m., according to Armacost.

That's when one of the officers opened fire and the woman fired back twice, Johnson said.
Police fired back, killing Gaines. The five-year-old was also hit by a bullet, but authorities say it is unclear whether he was shot by police or Gaines—he is expected to survive.