Drew Carey Hosts Gary Johnson Fundraiser in Los Angeles; Libertarian Ideas Going from Fringe to Mainstream?
As did the music of Nirvana, whose bassist Krist Novoselic attended the fundraiser?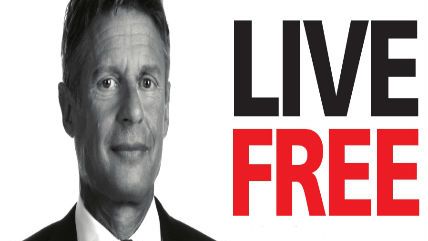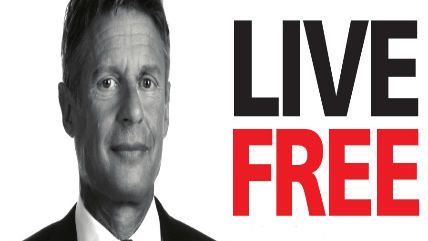 On Saturday night, actor Drew Carey (who is a trustee for the Reason Foundation, which publishes this website) hosted a fundraiser for the Libertarian Party ticket of former Republican governors Gary Johnson (New Mexico) and William Weld (Massachusetts) at his Los Angeles "Mediterranean-style villa," as his home was characterized by The Los Angeles Times, which covered the event.
The fundraiser pulled in around $100,000 for the campaign, whose June haul (the month after they won the nomination of the Party) was less than $700,000.
Johnson is thrilled by how things are going, including events like this. Compared to his last L.P. run in 2012, he told The Times, "Nothing could compare."
The Times reports that:
There were several Hollywood moments. Krist Novoselic, the former bassist of Nirvana, made a detour to Los Angeles just for the event, flying into town on his private Piper Saratoga. The "Price is Right" model, Gwendolyn Osborne-Smith, brought her husband, former NBA player and commentator Kenny Smith, who explained he was open to hearing more about Libertarians thanks to his friendship with Carey, the game show's host. 

In all, about 145 people attended the shindig…
One of those show-bizzy attendees, Nirvana's Novoselic, drew on his own experiences rushing unexpectedly from fringes to mainstream of American culture for hope:
"I think they can get elected," said Novoselic. "Miracles happen. I was in a band in 1990. People didn't think that we were ever going to be No. 1 on the Billboard. And then mores change, things go viral."
Carey, the Times notes, "discovered Libertarianism through Reason magazine."
Kerry Welsh, the event's co-organizer:
said Libertarianism is more in line with American political sensibilities now than when he first joined the party as a 19-year-old in 1978.

"My whole life, I've been used to people telling me, 'Boy, Kerry, you have some really crazy views,'" Welsh said, citing his support for legalizing marijuana  and  same-sex marriage. 

"Now my friends say, 'Kerry, you are really making a lot more sense than you used to make,'" he added. "And I haven't changed a view on one thing in 35 years. So that's a lot of fun." 
Nick Gillespie yesterday quoted Carey, colorfully, on his unwillingness to give a flying whatever about other major parties who think they own Americans' votes.