Austin Cop Tells Black Teacher His Partner Slammed Into Ground That Black People Have 'Violent Tendencies'
Release of video of incident leads police chief to respond.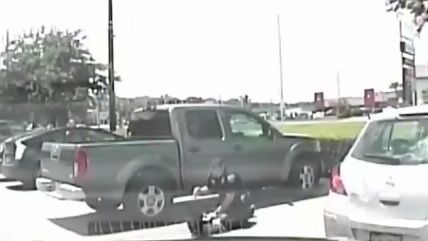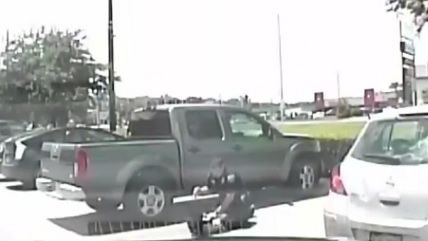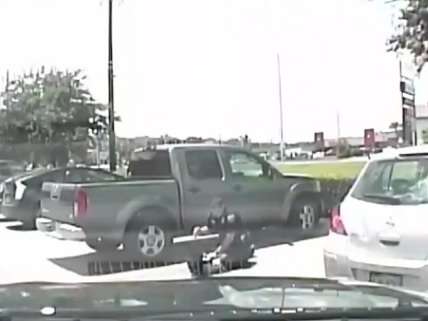 Breaion King, a school teacher, was stopped by Officer Bryan Richter for allegedly going 50 miles an hour in a 35 m.p.h. zone, and the situation escalated with the cop pulling King out of the car and slamming her into the ground, KVUE, which obtained video of the incident that happened last summer, reports.
Later, on the way to the police station, King asked another officer, Patrick Spradlin, about relations between police officers and the black community. "I can give you a really good idea why it might be that way," Spradlin was caught on tape saying. "Violent tendencies. And I want you to think about that."
Richter was ordered to undergo "counseling and training" after the incident. "If you've wronged someone, and you haven't been reprimanded, then how do you know that you're wrong?" she asked KVUE.
The Austin police chief, meanwhile, sought to distance his department from the comments. "I can tell you, that those comments are not consistent with the expectations, the mindset the mindset we want of our folks or anyone in law enforcement," KVUE reported him as saying.
Watch here.