Military Times Reader Survey Finds 23 Percent Want to Vote Third Party
And 13 percent name Libertarian Gary Johnson.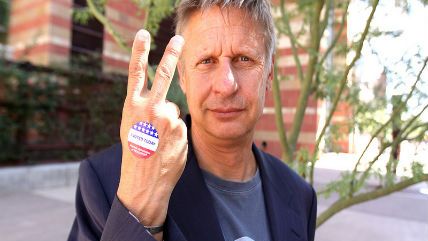 Interesting sign of these times we live in from a survey of presidential preferences done by Military Times. The survey was done in early July of "1,915 active-duty service members, reservists and National Guard personnel, all of them Military Times subscribers."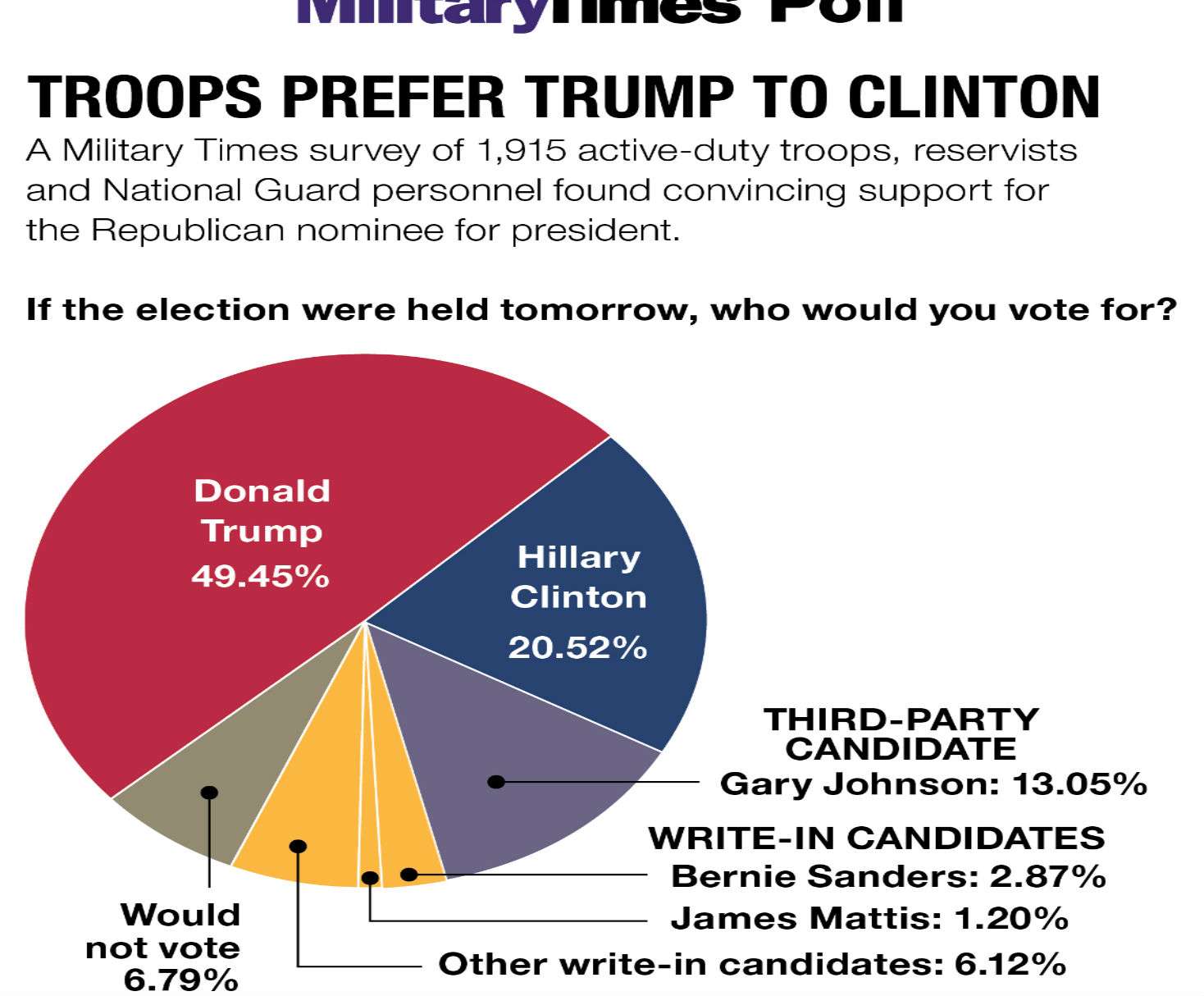 They really, really don't like Hillary Clinton. So much so that a larger percentage—23 percent—say they intend to vote Third Party than say they intend to vote for Clinton, who had just 20.5 percent support, less than half of Donald Trump's 49 percent. (Despite Trump's near majority, "More than 61 percent indicated they are 'dissatisfied' or 'very dissatisfied' with Trump as the Republican nominee, including 28 percent of those who intend to vote for him.")
And 13 percent of them are expressly for Libertarian Gary Johnson. (That matches a national poll released this week also showing 13 percent for Johnson by CNN/ORC.)
Military preference for outre and even libertarian-leaning candidates is no new phenomenon; back in the heart of the 2012 race in late February, Ron Paul was raising twice as much money as President Obama from active military and defense workers, and more than four times as much as the entire rest of the GOP field at the time.
Military Times points out that this survey does not represent "a scientific sampling of the military as a whole," but they do believe it "is representative of the services' more senior and career-oriented members, those who run the military's day-to-day operations and carry out its policies."
Nearly 7 percent admitted they intended to not vote at all.