Sources Saying Pence is Trump's Pick, Christie Ally Pleads Guilty, U.S. and Russia to Bomb Syria Together: P.M. Links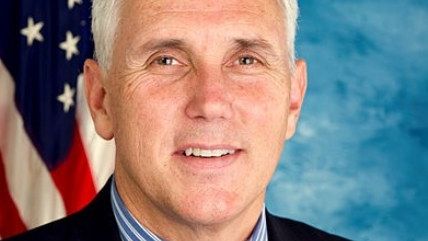 Congressional photo

It's increasingly likely that Indiana Gov. Mike Pence is Donald Trump's pick for vice president. Read more about him here.

An associate of New Jersey Gov. Chris Christie has pleaded guilty to using his role as chairman of the Port Authority of New York and New Jersey to influence flights from United between Newark and a small airport near a home he owned in South Carolina.
In the months prior to a little boy getting attacked and killed by an alligator near Walt Disney World in Florida, area firefighters had been told to stop feeding the reptiles.
A federal appeals court panel has quashed a warrant that attempted to force Microsoft to hand over the contents of emails stored on a server in Ireland.
The things nations can do when they work together: The United States and Russia are coordinating on plans to bomb whatever's left of Syria that hasn't already been bombed.
Supreme Court Justice Ruth Bader Ginsburg regrets openly criticizing Trump and said her statements were "ill-advised."
The 2016 Emmy nominations have been revealed.
Follow us on Facebook and Twitter, and don't forget to sign up for Reason's daily updates for more content.