New York Attorney General Using Authority on Police Shootings To Investigate an Off-Duty Cop
Road rage incident ends with off-duty cop killing another motorist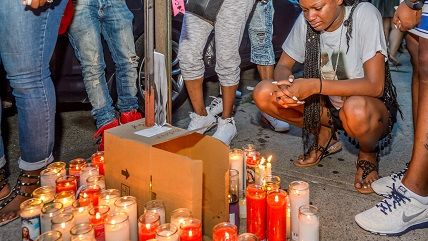 (Pacific Press/Sipa USA/Newscom)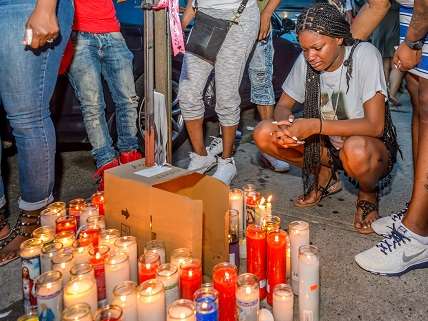 New York's attorney general, Eric Schneiderman, says he will use his authority to investigate police-involved shootings to investigate the road rage-related shooting of Delrawn Small by off-duty police officer Wayne Isaacs. Anonymous sources tell the New York Daily News that Small left his car after being cut off by Isaacs and reached into Isaacs' car to punch him repeatedly before being shot by Smith. Police did not make an arrest at the time. Surveillance video of the incident exists but police have not released it.
Schneiderman asked for, and last year received, the authority from Gov. Andrew Cuomo (D) to investigate and prosecute police officers who kill in the course of performing their duties. On its face it would seem the Small shooting does not qualify, but Schneiderman has said it does and is taking over the investigation.
New York City has some of the strictest gun laws in the country although, as in most jurisdictions, police officers are exempt from those restrictions even when off-duty or retired. When New York state scrambled in 2013 to pass anti-gun legislation in the wake of the Newtown massacre in Connecticut, they forgot to include an exemption for retired cops and had to carve one out for them later.
A source the Daily News described as a "high-ranking police source" told the paper they believe the shooting was "absolutely" justified, questioning why Isaacs would retreat. The source also appears to have leaked Small's police record to the Daily News.
Members of Small's family have threatened to bring Isaacs "to justice" if the state doesn't. "It's not over for you," Small's niece Zoe Dempsey told reporters while addressing Isaacs. "You're not going to walk away from this. We'll find you."