A.M. Links: Gary Johnson Calls Trump 'Racist,' Suicide Bombers Hit Saudi Arabia, NASA Probe Juno Now Orbiting Jupiter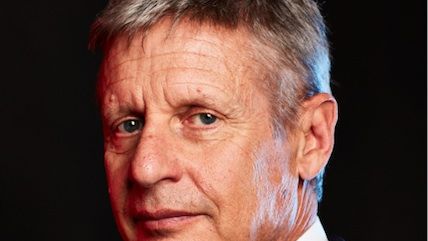 Patrick Ryland

New poll: Hillary Clinton 39 percent, Donald Trump 35 percent, Gary Johnson 8 percent.

Gary Johnson on Donald Trump: "The stuff he's saying is just incendiary. It's racist."
Donald Trump has reportedly drawn up a vice presidential short list.
Saudi Arabia was hit by three separate suicide attacks in a 24-hour period, including one attack in the Islamic holy site of Medina.
The NASA space probe Juno is now orbiting Jupiter.
Brexit advocate Nigel Farage is resigning from his role as leader of the UK Independence Party.
Follow us on Facebook and Twitter, and don't forget to sign up for Reason's daily updates for more content.