Hollywood Insiders Meet to Talk About Gun Violence Prevention, Influence of NRA
Not looking to go hard on themselves, just on your rights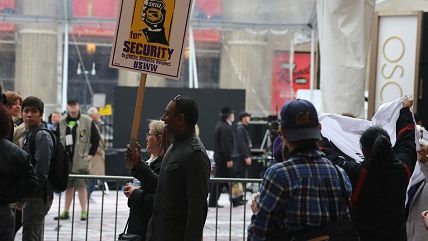 (Javier Rojas/Pi/ZUMA Press/Newscom)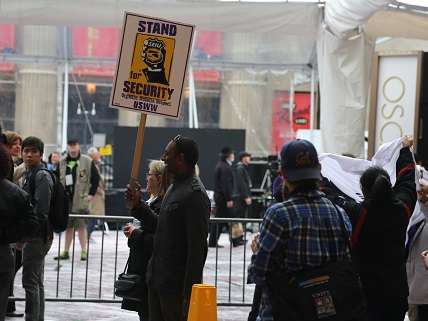 Everytown, a political anti-gun group, participated in a summit of Hollywood creatives on the lot of Fox studios, led by Modern Family co-creator and showrunner Steve Levitan, on the topic of "gun violence prevention," as reported by The Hollywood Reporter. Also in attendance were Fox TV CEO Gary Newman and 20th Century Fox TV creative affairs president Jonathan Davis.
Levitan, who said he's lost "a couple of friends" to gun violence, bemoaned the influence of the National Rifle Association while speaking to a room full of people that control much of what appears on network television today. I just have always felt that for a lobbying group like the NRA to have this much influence over our lawmakers is an indication that something is wrong," Levitan said.
Levitan declared that the vacancy on the Supreme Court created by Antonin Scalia and "the likelihood of a Clinton presidency" meant there was a "real opportunity" for advancement of gun control. Levitan did not address how Clinton and Democrats' opposition to Citizens United and unfettered political speech applied to the way they could use their roles in Hollywood to advance their preferred political speech.
The meeting, fortunately, was not the start of some kind of ill-advised campaign to purge entertainment of gun violence (the NRA has often argued portrayals of violence in popular culture are responsible for certain crimes). "Could Hollywood be a little more responsible in its portrayal of guns?" Levitan asked. "Probably. But entertainment is entertainment. I understand that and I'm not looking to come down too hard on that." Levitan should make an effort to understand that gun ownership is a Constitutional right. "A right is a right," you could say, and Americans shouldn't look to "come down too hard on that."