Did Orange County Put an Innocent Man on Death Row?
One private investigator takes on the justice system.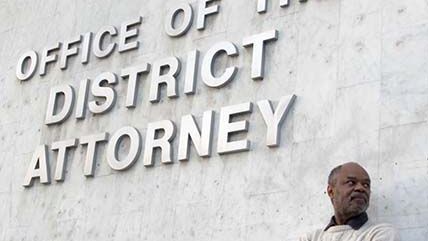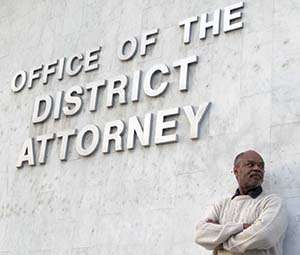 C.J. Ford Jr. is a private investigator. He runs a one-man shop in a sparsely furnished office in the same Orange County, California, church where he serves as an usher during Saturday night services. By day he works on behalf of people who can't afford to pay for help—those most likely to be overwhelmed by the legal system. One such client is Kenneth Clair, who has spent more than 30 years in prison despite the dubiousness of the evidence linking him to the crime for which he was convicted.
Ford's early career was spent tailing cheating spouses and insurance frauds, much like Jim Rockford of the 1970s TV series that Ford says sparked his interest in becoming a private eye. "I guess my business when I first started off sort of went like The Rockford Files—I'd have clients who didn't pay me, " he says congenially.
All that changed in the 1990s, when Ford became involved in an investigation of the Los Angeles Police Department. Revelations of widespread corruption, which collectively became known as the "Rampart scandal," included officers who would steal drugs and money, beat detainees without provocation, and plant false evidence on suspects.
That last tactic took on personal significance when Ford was pulled over for driving a car with improperly tinted windows. The cops demanded to search his vehicle, and he realized how easy it would be for them to frame him of a crime. "This is what these guys [in the Rampart cases] were telling me: that they'd get stopped, and all of the sudden they'd go inside their trunk and they'd find all these drugs and stuff," he says. It was then that Ford changed the focus of his business to assisting those wrongfully accused or convicted. "I told myself after that day that I'm going to devote my life to looking into criminal justice [abuses], because there was something wrong."
Which brings us back to Kenneth Clair, a black man sentenced to be executed for the alleged rape and murder of a 25-year-old woman in 1984. Ford believes Clair is innocent, and he has spent nearly a decade battling to get him exonerated. A young boy who witnessed the killing said the perpetrator was white, and the boy demonstrated to a homicide detective that he could distinguish between different races when shown photographs. Another person who provided key "eyewitness" testimony suggesting Clair's guilt has since recanted.
What's more, Ford recently discovered that authorities found someone else's fingerprints and DNA at the murder. "I couldn't believe that the [district attorney] was sitting on all this evidence and not testing it, so I found out that they were testing it and the DNA didn't match Clair's," he says. It turns out there was "nothing on the crime scene that belongs to" the man who was convicted. But the county—which declined requests for an interview—has refused to release the name of the person whose DNA does match. A government press release calls the evidence "irrelevant"; meanwhile, 159,000 people have signed a petition asking that the name be published, and Ford believes it could open up new avenues of investigation and point him toward an alternative suspect.
Late last year, the 9th Circuit Court reduced Clair's sentence from death to life without parole. But he remains behind bars, and his records remain sealed. Unless significant new evidence is uncovered, he will not get another trial.
This article originally appeared in print under the headline "Did Orange County Put an Innocent Man on Death Row?".