A.M. Links: Britain Votes on Exiting E.U., Gary Johnson Makes His Pitch, House Democrats Stage Pro-Gun Control 'Sit In'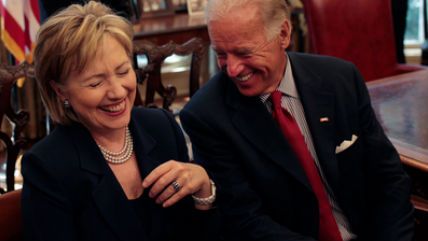 White House / Flickr.com

Britain is voting today on whether or not to leave the European Union.

"State Department staffers wrestled for weeks in December 2010 over a serious technical problem that affected emails from then-Secretary Hillary Clinton's home email server, causing them to temporarily disable security features on the government's own systems, according to emails released Wednesday."
Gary Johnson: "Why I'm running for president."
A pro-gun control "sit in" by Democrats in the House of Representatives ended early this morning.
The U.S. Supreme Court is expected to issue one or more opinions in argued cases today.
A verdict is expected today in the murder trial of Caesar Goodson, one of the Baltimore police officers charged in connection with the death of Freddie Gray.
Follow us on Facebook and Twitter, and don't forget to sign up for Reason's daily updates for more content.