Airbnb Targeted by New York Senate Bill, and Airbnb Host Criminally Charged in Los Angeles
The bicoastal war against this convenient way for hosts and lodgers to meet for mutual satisfaction.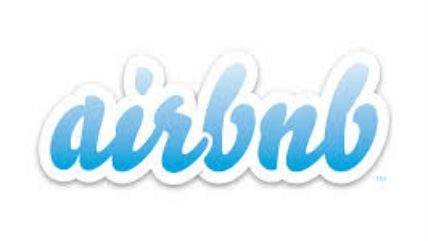 New York's state Senate has passed a bill, which now awaits action from Gov. Andrew Cuomo, that would make it a crime to advertise an entire apartment for rent for a period of fewer than 30 days.
First offenders would be fined $1,000, but that would balloon to $7,500 for a third offense.
Linda Rosenthal, a state assemblywoman who supported the law, was quoted in The Verge as saying that it's not aimed at any individual trying to make a buck with spare space but at "commercial operators….bad actors who horde multiple units, driving up the cost of housing around them." She also raised the fearful spectre of lots of people you might not know sleeping in the apartment next door. 
As Gothamist notes, doing the short-term renting of a complete apartment was already illegal in New York City at least. This new bill makes even advertising it illegal. Travel and Leisure notes estimates that slightly over half of the city's Airbnb's are thus already illegal. And Attorney General Eric Schneiderman, says Mashable, thinks it's 72 percent already illegal. I reported back in Reason's Feburary 2015 issue on this contention, and on the $33 million in taxes the state feels it is being denied by AirBnb. 
Unsurprisingly, the hotel industry is all for this bill, and Airbnb is against it. New York TV station Pix11 reports that an Airbnb spokesman says the state's lawmakers "cut a last-minute deal with the hotel industry…[this is] a bad proposal that will make it harder for thousands of New Yorkers to pay the bills."
Cuomo's office has not yet stated his intentions.
On the west coast, the city of Los Angeles is trying to criminally charge a landlord for daring to switch from longterm tenants to short-term Airbnb rentals, The Los Angeles Times reports.
The City Attorney hit Carol J. Alsman and LSJB Investments LLC "with six misdemeanor counts of violating city zoning, building code and rent-control laws" regarding a four-unit building they own. They are accused of booting tenants "under the Ellis Act, a state law that allows landlords to get out of the rental business. The law requires landlords to pay for relocation fees and notify tenants if they intend to re-rent the units within five years.
They are accused of now renting the units for "more than $550 a night through Airbnb" in violation of the law.
But others disturbed by a trend of disappearing normal-term apartment rentals want to see more than just individual landlords in the dock:
Randy Renick, an attorney representing tenants at the Genesee Avenue building…said [the city should also go after short-term rental sites. "Without Airbnb, none of these landlords would be engaging in this scam," Renick said.

In a statement, Airbnb spokeswoman Alison Schumer said that "we strongly oppose real estate speculators who illegally evict tenants and abuse platforms like ours in search of a quick buck."
The city of L.A. is also civilly suing:
owners of three rent-controlled apartment buildings, alleging that the property owners are illegally operating and advertising them as hotels….The three buildings have more than 120 units, according to the city attorney's office.

The lawsuits seek a court-appointed receiver to operate the three properties until they are brought into compliance, as well as restitution and civil penalties.
I reported last month on proposed L.A. laws to restrict Airbnb use.
I speculated on why so many people have trouble wrapping their head around this mutually beneficial service back in 2015.