'Brexit' Vote Trending Toward 'Leave' Side
Remain still favored to win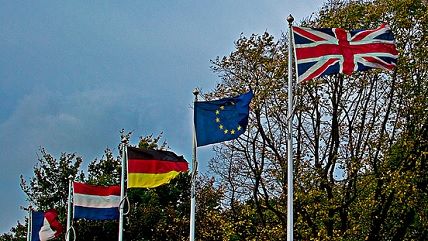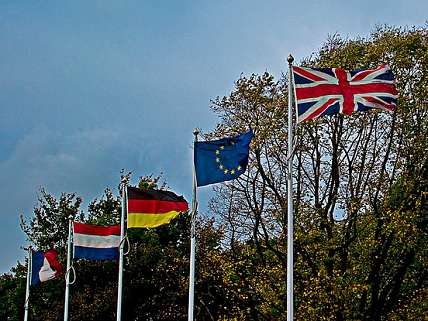 Next week, voters in Great Britain will go to the polls to vote on whether to remain in the European Union or whether to leave the 28-member state supra-governmental organization. The British last voted on the issue in 1975, when the EU was known as the European Economic Community (EEC) and when membership in the organization became a topic of the 1974 parliamentary elections. The Labour party hung on to the issue of leaving the EEC until it was crushed by Margaret Thatcher's Conservative Party in 1983.
Then, as now, the ruling Conservative party, while supporting remaining in the European political project allowed its members to campaign against it. While Prime Minister David Cameron has campaign for the Remain side, other prominent Conservatives like the former London mayor, Boris Johnson, are campaigning for Leave.
Polls show public opinion trending toward Leave, with a significant portion of voters still undecided. While a member of the EU, the United Kingdom does not use the euro nor is it in the EU's passport-free Schengen area. Betting odds still favor Remain, but Leave is gaining ground there too.
In February, Glenn Reynolds framed the Brexit vote as a "revenge of plebes" moment similar in some ways to the rise of Donald Trump in the U.S. Trump is scheduled to visit one of his golf courses in Scotland shortly after the Brexit vote. President Barack Obama visited the United Kingdom recently as well, urging voters to support the "Remain" campaign in an op-ed, arguing that the EU "magnified" Britain's influence. Boris Johnson chalked up Obama's support for an "ancestral dislike" of the United Kingdom, which earned him a disinvitation from students at King's College for allegedly "disrespecting" the president of the United States.
The Leave campaign has focused on the outsized contributions the United Kingdom makes to the EU, based in Brussels, and the relatively minor influence it wields in exchange. Immigration from poorer EU countries like Poland has also been an issue, with the anti-immigration United Kingdom Independence Party (UKIP), a Euroskeptic party founded in 1991 that won its first seat in the House of Commons in 2015 and received the most votes in elections for the European parliament in 2014.