Why Shouldn't We Deport or Imprison Muslim Citizens Who Celebrate Terrorism?
Tom Shillue asks, Matt Welch answers, on Fox News' Red Eye at 3 a.m.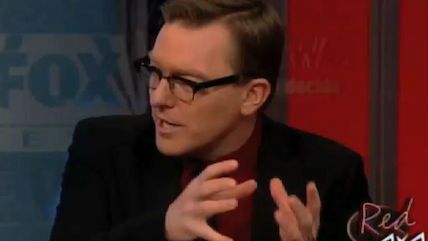 I will be appearing tonight on the Fox News current events/humor program Red Eye w/ Tom Shillue at 3 a.m., along with former Reagan foreign policy hand K.T. McFarland, libertarian comedian Dave Smith, and Democratic political consultant Julie Roginsky. The main topic, unsurprisingly, will be the Orlando shooting, with Shillue promising to come out of the gate with some "new rules" for dealing with Muslim bad guys who say and do bad things without quite committing crimes. I will provide some disloyal opposition. 
The last time I appeared on Red Eye can be seen here: