London Protects Its Citizens From Onslaught of Beautiful People
Saving young folks from hurt feelings warrants wide-scale censorship efforts in London.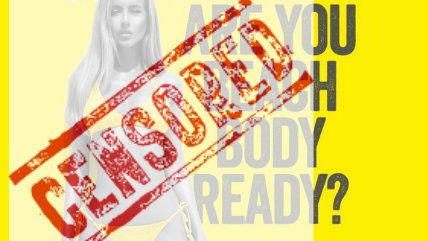 (Protein World advertisement)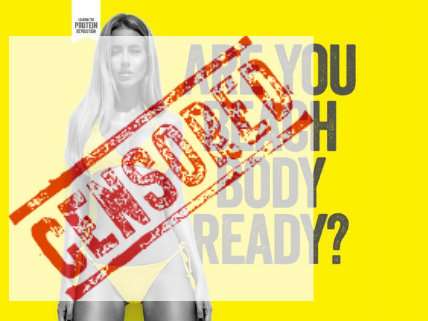 Come July, advertisements that depict "unhealthy or unrealistic body images" will be barred from appearing on trains, buses, or other public transport in London. The city's new mayor, Sadiq Khan, announced the policy Monday, saying that any ads "likely to create body confidence issues, particularly among young people," will be prohibited in all ad spaces controlled by city transit authority Transport for London (TFL). 
How exactly city officials plan to determine what's "likely to create body confidence issues" in young people is unclear, but one can bet it'll be mighty selective. After all, isn't any depiction of a conventionally attractive person likely to cause someone some insecurity? Yet London isn't moving to impose a total ban on attractive models (yet). For now, it will rely on a new advertising monitoring committee to approve or reject all ads. 
While the new ban only applies to TFL-controlled spaces, these represent some 12,000 ad spots around London. According to the mayor's office, TFL ad assets are the "most valuable in the world," expected to bring in about $2.1 billion in revenue over the next eight and a half years.
Khan vowed to address body-standards in advertising after the U.K.'s Advertising Standards Authority received more than 300 complaints last year about a Protein World ad featuring a woman in a bikini with the caption: "Are You Beach Body Ready?" 
"As the father of two teenage girls, I am extremely concerned about this kind of advertising which can demean people, particularly women, and make them ashamed of their bodies," Khan said in a statement. "Nobody should feel pressurised, while they travel on the Tube or bus, into unrealistic expectations surrounding their bodies and I want to send a clear message to the advertising industry about this."