What Trump, Clinton, Obama, Sanders, Others Are Saying About Orlando Pulse Shooting
"When will this stop? When will we get tough, smart & vigilant?" tweets Trump.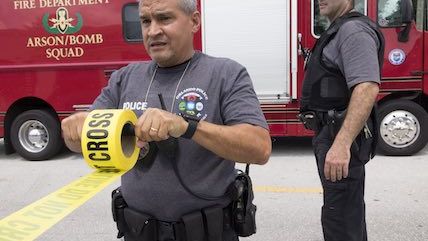 (CRISTOBAL HERRERA/EPA/Newscom)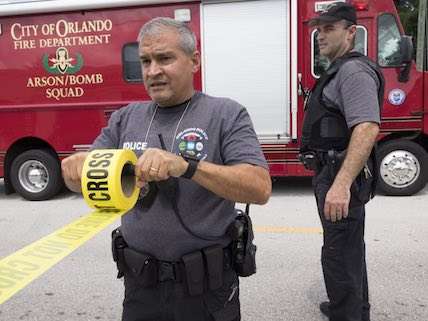 Presumptive presidential nominees Donald Trump and Hillary Clinton condemned the horrific mass shooting at Pulse, a gay nightclub in Orlando, which left 50 people dead and another 50 hospitalized.
On Twitter, Trump asked whether the U.S. will ever get "tough, smart & vigilant."
Horrific incident in FL. Praying for all the victims & their families. When will this stop? When will we get tough, smart & vigilant?

— Donald J. Trump (@realDonaldTrump) June 12, 2016
Appreciate the congrats for being right on radical Islamic terrorism, I don't want congrats, I want toughness & vigilance. We must be smart!

— Donald J. Trump (@realDonaldTrump) June 12, 2016
Clinton said she is still waiting for more information.
Woke up to hear the devastating news from FL. As we wait for more information, my thoughts are with those affected by this horrific act. -H

— Hillary Clinton (@HillaryClinton) June 12, 2016
President Obama released a statement, and will speak at 1:30 p.m.
Other Democrats are already citing the violence in Orlando as a reason to restrict gun ownership. Sen. Bernie Sanders, who is still fighting Clinton for the Democratic nomination, reminded Chuck Todd that thinks automatic weapons should be illegal:
"It's horrific. It's unthinkable, and just hopes go out to those who were shot that they can recover, and I've got to tell you for 25 years now, I've believed that we should not be selling automatic weapons which are designed to kill people, and we've got to do everything we can on top of that to make sure that guns do not fall into the hands of people who should not have them. Criminals and people who are mentally ill, so that struggle continues."
Virginia Gov. Terry McAuliffe called for an end "to senseless gun violence."
I'm heartbroken by the news of sons & daughters lost last night in Orlando. Praying for victims, families & an end to senseless gun violence

— Terry McAuliffe (@GovernorVA) June 12, 2016
Connecticut Sen. Chris Murphy, also a Democrat, said Congress is complicit in the attack, given the institution's refusal to enact gun control legislation.
Congress's heartless, intentional silence has become a quiet message of endorsement to would be shooters contemplating mass murder.

— Chris Murphy (@ChrisMurphyCT) June 12, 2016
As the left prepares to use the tragedy as a pretext to abridge certain civil liberties—i.e. the Second Amendment—the right is preparing to use the tragedy as a pretext to abridge different civil liberties. During an appearance on Fox News, Former NYPD investigator Michael Solomon said we have to stop being "so politically correct" about terrorism. He reminded viewers that people in the 1950s were investigated for merely saying they were communists, implying that perhaps we should be doing the same to Muslims.
The Log Cabin Republicans—a pro-gay conservative group—called on Obama to condemn radical Islamic extremism.
Log Cabin Republicans statement on the Pulse attack: pic.twitter.com/6XIFcqodA8

— Betsy Woodruff (@woodruffbets) June 12, 2016
For more on the Orlando shooting, follow Reason's coverage here.