Pennsylvania Cop Criminally Charged After Punching Woman in the Face—Still On the PD Payroll
On paid leave while the department conducts its own investigation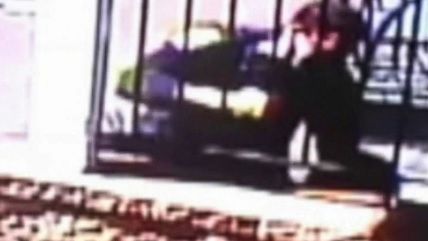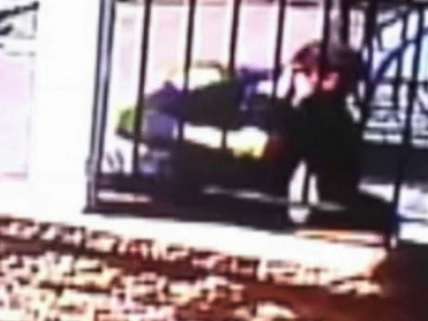 A cop in Reading, Pennsylvania, was caught on tape punching a woman in the face during a traffic stop. Surveillance footage obtained by ABC News also revealed that the reason the cop offered for pulling the woman and her boyfriend over—that she didn't use her turn signal—was false.
The incident happened in April. Officer Jesus Santiago-DeJesus apparently escalated the situation when the victim, Marcelina Cintron-Garcia, and her boyfriend, Joel Rodriguez, began to record the encounter on their cellphones. The officer "forcibly wrestled" Cintron-Garcia's phone from her hands, and slammed it to the ground, according to the district attorney, who is pressing charges against the officer including criminal mischief and false reporting to law enforcement, but not assault. Cintron-Garcia and Rodriguez faced multiple charges after they were arrested by Santiago-DeJesus, but all the charges were eventually dropped.
Despite being criminally charged, Santiago-DeJesus remains employed by the Reading police department. He is on paid administrative lead while the police department leads its own independent investigation. Tying employment status to criminal proceedings puts police officers and civilians in danger—when the bar for terminating employment is as high as the bar for depriving someone of their freedom, bad cops can remain on the street while pressure increases to prosecute cops as one of the only ways to remove them from the force.
Santiago-DeJesus' attorney says the surveillance video doesn't show the back of the vehicle, so the tail light could've been out, and alleges that Cintron-Garcia hit the officer, injuring his face. "There's been press about the punch thrown by Santiago, but how come we aren't seeing anything of her hitting him?" the cop's attorney asked. "And it's of note because the DA's office did not accuse or charge him with assault, meaning they acknowledged he was responding appropriately."