'War on Police' Failure Update: Cop Killings Down in 2015
More killed by accidents than criminals.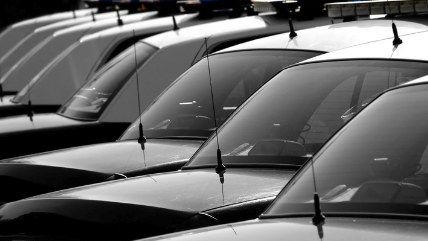 (Lane Erickson | Dreamstime.com)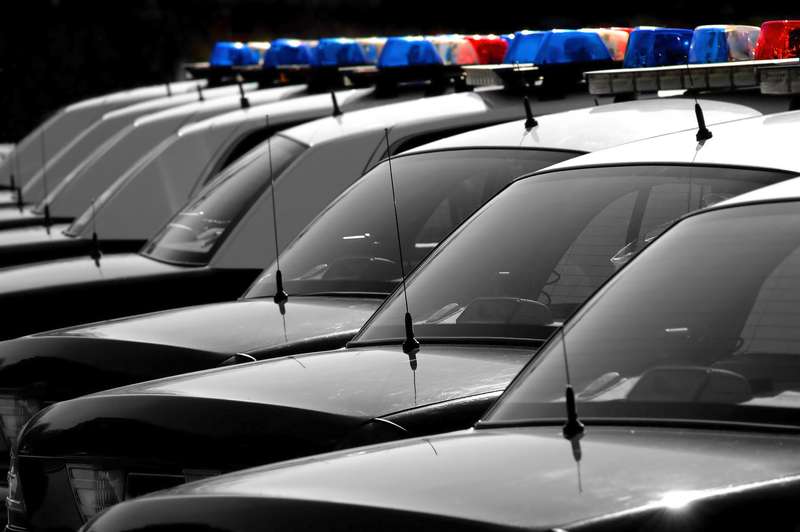 Americans are still clearly not waging a "war" on its own police forces. The FBI has just released preliminary stats for the number of police killed in the line of duty for 2015. Despite the rhetoric by some (especially within police departments themselves), there was a significant drop in the number of police feloniously killed during 2015. It was a drop from 51 officers to 41 officers, a 20 percent decrease. By contrast, 45 officers were killed in the line of duty due to accidents (deaths that are determined not to be "willful or intentional"). More police were killed in 2015 in accidents than as a result of assaults.
The full report on police deaths will not be available until the fall, but the FBI is able to detail how the 41 officers died. Of those deaths, four were the result of an "ambush," any sort of prepared trap meant to catch police for the purpose of trying to kill them, and three were killed as the result of an "unprovoked attack." Not exactly a sign that criminals are taking advantage of discontent over police misconduct to go after them.
These numbers come a year after a temporary "spike" in police killings. Last year's numbers were a notable increase in police killings, almost double the number of deaths in 2013. But at the time, I noted that the very low death count in 2013 was an anomaly, and in reality, that increase in the number of deaths for 2014 was nevertheless still below the five-year average of 56 and 10-year average of 55.
So again, we have a year where not only are we seeing a drop in the police killings, but it's a drop that puts their deaths below the average and will push the average down further. But some police union representatives have their victim narrative, and they're not going to give it up. The Guardian contacted Chuck Canterbury of the Fraternal Order of Police, and he is not going to allow data to get in the way of how he feels:
"I think they're going up," he said, citing the 17 officers killed by intentional gunfire so far in 2016. "This year's numbers are up versus last year's, and in 2015 there seemed to be quite a few towards the end of the year."
The Guardian calculated that if the rate of police killings in 2016 remains the same, the year will end with 48 deaths. Yes, that will be an increase over 2015, but again, it will still be below the statistical average. Though, at this rate, the statistical average is obviously going to be dropping to a lower number, and that's a good thing.
Unfortunately, the FBI has not yet released any data on non-deadly assaults against police officers for 2015, and that would also help provide some useful context on whether police are seeing increased violence. Just because police officers aren't being killed more doesn't necessarily mean they aren't facing more dangers.
But previous data about police assaults has shown they actually aren't facing more danger. Despite the spike in police killings in 2014, police saw fewer assaults that year than they did in 2013 and 2012. If the trend holds, data may show that in reality, there is even less violence aimed toward police officers, but again, we won't know for certain until the full report in the fall.
In the meantime, read the data the FBI has released here.