Big Brother is Coming to a Music Festival Near You
Police in the U.K. and U.S. have used facial recognition technology on concertgoers.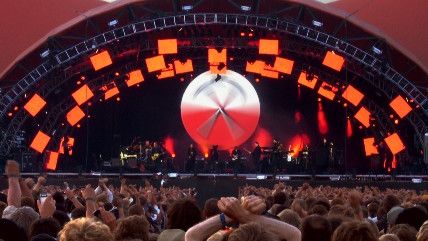 (Lars Høg-iversen/Dreamstime.com)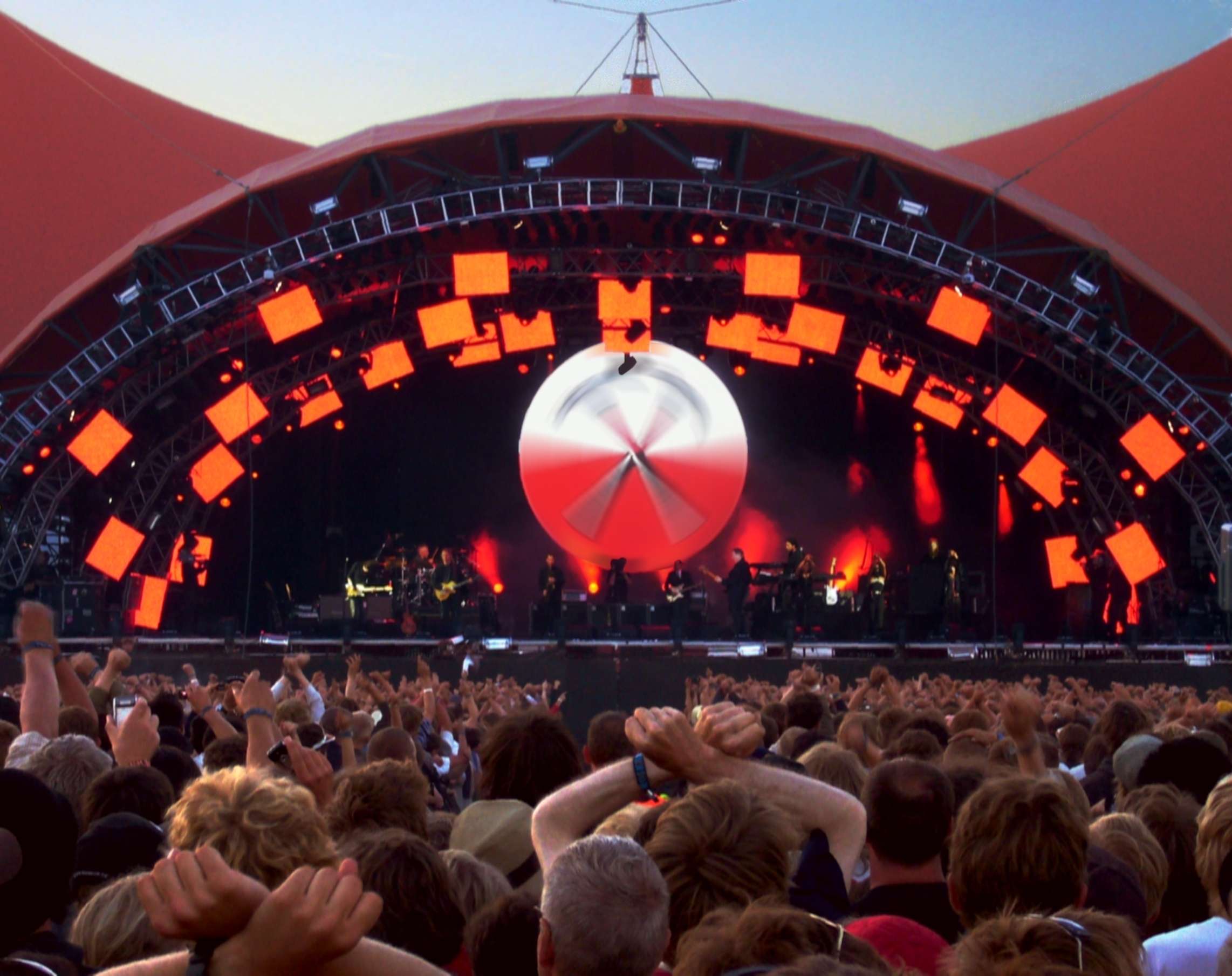 The United Kingdom is big on mass surveillance, with local authorities reportedly spending over £277 million between 2012 and 2015 on CCTV camera systems.
In 2013, the British Security Industry Authority (BSIA) estimated there were about five million security cameras in the U.K., which works out to one camera for every 14 citizens. A 2015 report in Wired UK suggested the average person in the U.K. is captured on 30 different security systems a day.
Now it appears that facial recognition technology is coming to music festivals, having already been deployed at the Download festival in Leicestershire, England last year. The specific application used, NeoFace, is described on its manufacturer's website as "a contact-free non-obtrusive approach makes for a more easily integrated and acceptable identification solution using existing CCTV cameras." The NEC corporation adds:
Unlike other biometric systems, facial recognition requires no physical or active interaction with the subject, making it one of the least intrusive yet highly accurate biometric modes. It enables faces to be recorded and archived at a distance, act as a crime deterrent, and help identify a person in real-time.
In the United States, we're not quite at U.K.-levels of ubiquitous security cameras, but since the Boston Marathon bombings of 2013, U.S. cities have been racing to catch up. In the immediate aftermath of the bombings, Beantown itself went ahead and secretly used facial recognition technology at a concert in the city's Government Center, an outdoor street-side pavilion only a few miles from the site of the attacks.
Reporters at Dig Boston uncovered documents in 2014 pertaining to surveillance at the Boston Calling concert:
Shockingly, these sensitive documents have been left exposed online for more than a year. Among them are memos written by employees of IBM, the outside contractor involved, presenting plans to use "Face Capture" on "every person" at the 2013 concert. Another defines a party of interest "as anyone who walks through the door."

The urban laboratory described herein details specifications of a so-called Intelligent Operations Center designed and licensed by IBM. As it turns out, this integration of the company's branded Smart Surveillance System (SSS) and Intelligent Video Analytics (IVA) software was preceded by a beta phase piloted at the 2013 Boston Marathon less than two months before the expanded system was rolled out at Boston Calling.
Shortly after Dig's reporting went public, Kade Crockford of the ACLU of Massachusetts Technology for Liberty Project told Noisey's Luke O'Neil, "This is definitely not the first time that government and private actors have worked together to use people attending an event like that as guinea pigs."
Kenneth Lipp, one of the reporters who broke the story for Dig also told Noisey that "what's very concerning is how recklessly they tested something on the public carte blanche, predicated on this Never Forget thing, post-9/11 thing." Lipp adds, "What it means to me is cities using integrated surveillance, having tech partners that establish themselves as contractors in the city by putting their hardware in the infrastructure. Once they have infrastructure in place, they can apply any of the software they want to it."
Boston was understandably on edge after the bombings, and even with government-mandated "lockdowns" and "shelter-in-place" orders, 86 percent of Greater Boston residents reportedly approved of how law enforcement handled the hunt for the Tsarnaev brothers. Almost half of those polled by MassInc Polling Group said "they are more concerned that the government will not go far enough to investigate and prevent terrorist attacks."
So maybe Bostonians wouldn't have minded the use of facial recognition technology being used at a concert so soon after the attacks. But it's not insignificant that the government partnered with a private company and used the surveillance in secret.
As O'Neil notes in Noisey, law enforcement in Boston has in recent years spied on music events as a means of collecting data on Occupy Boston participants and illegal DIY concerts, which are often held without permits. Neither of those rise to the level of public concern as terrorism, but when police and government have fancy new toys, they want to use them.