U.S., Other Powers Open Door to Arming Provisional Libya Government
U.S. troops on the ground seeking potential fighting partners.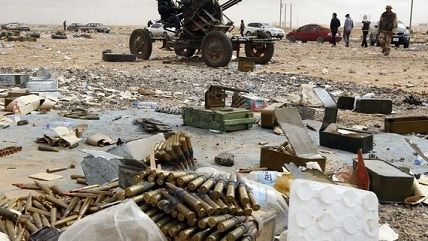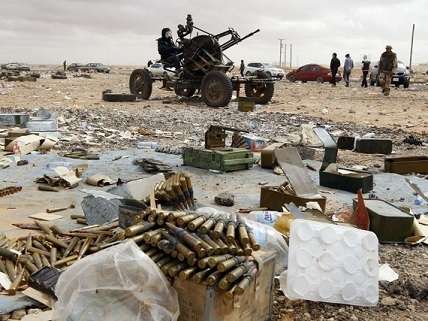 Secretary of State John Kerry and foreign ministers from the other four permanent members of the United Nations Security Council, and more than a dozen other countries, met in Vienna to discuss a response to the rise of the Islamic State (ISIS) in Libya.
Kerry and the ministers signed on to a communique that opens the door for arming the provisional government in Tripoli. Libya, which is full of weapons owned by civilians and members of various militias and other organized armed groups, has been under a U.N.-imposed arms embargo since the overthrow of long-time dictator Col Moammar Qaddafi during a U.S.-backed intervention in Libya. Weapons from the Libyan government's stockpiles had spread, according to the U.N., from Nigeria to Syria.
The U.S. and other countries that back the U.N.-recognized Tripoli government say that government's forces may not be sufficiently armed. Part of the summit was spent convincing countries like Egypt not to back a competing force led by Gen. Khalifa Haftar in eastern Libya. Haftar claims to also be closing in on the ISIS stronghold in Sirte and has reportedly been provided military vehicles by the United Aram Emirates. The Guardian also reports on concerns that Russia could provide the eastern forces with billions' worth of their own currency to use and compete with against Tripoli.
In addition to pledging to arm the provisional government to fight ISIS, Kerry and the other ministers pledged to train the new presidential guard as well as the coast guard, and to resume oil shipments from Libya.
Kerry insisted military intervention was not on the table for the U.S. An unspecified number of American troops have been sent to Libya since December as part of "contact teams" to connect with militias that could fight ISIS. An official described the situation to CNN as "short of a formalized military presence on the ground."