White House Drug Czar Pushes For More Spending on 'Access' to Opioid Addiction Treatment
Following hour long town hall pushing opioid use hysteria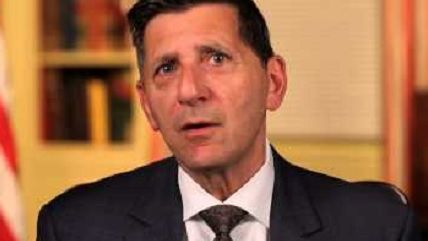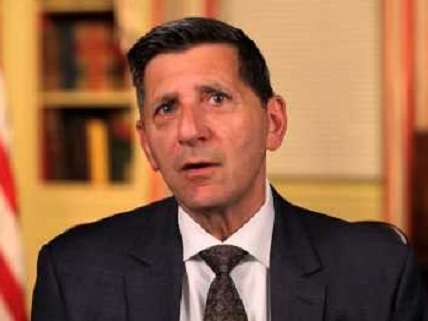 White House Office of National Drug Control Policy Director Michael Botticelli appeared on CNN immediately following the network's hour-long opioid addiction town hall special to advocate for greater federal involvement in opioid use.
Botticelli was the first guest on Don Lemon's 10pm show, after the Prescription America: Made in the USA special, where Anderson Cooper talked to CNN's chief medical correspondent Dr. Sanjay Gupta, Dr. Drew Pinsky, an addiction specialist and reality television personality, as well as a bevy of other people connected to the hysteria over opioid addiction. Nobody during the hour-long show challenged the idea that addiction is a disease, that opioid abuse is an epidemic, or that the federal government ought to do more about it.
In the interview with Lemon, Botticelli insisted opioid addiction was a federal government priority. "The president has clearly made increasing access to treatment one of his top priorities," Botticelli said, saying the administration is proposing over $1 billion in spending to "ensure every American who needs treatment to get it." He called on Congress "to act" and "help" the administration.
Lemon asked Botticelli whether the federal government would impose "stricter control" on opioid prescriptions. Botticelli said the federal government has been pushing for mandatory prescriber education. "We are many years into this epidemic," Botticelli said. "We still need the medical community to rein in overprescribing."
Botticelli said the president has already required prescribers in the federal system to undergo mandatory training and that the administration has been "soliciting private commitments" from the medical community for "voluntary training." Botticelli claimed medical doctors—who go through between seven and 14 years of medical schooling and training before being licensed—get "little to no training on opioid addiction."
At one point, Lemon noted the American Medical Association is opposed to mandatory opioid training for medical doctors—one of the only hints in the entire interview, or the hour-long special before it, that there's not a broad consensus on the issues surrounding opioid use.
Congress is voting on 18 bills related to opioid addiction in the next weeks. Botticelli said while he was "appreciative of the attention" to opioid use, many of the bills did little because, Botticelli argued, what was really necessary was "increased funding."
Botticelli said there were "countless stories" of people who said they wanted to get treatment for opioid use but couldn't because of "long waiting lists" and other unspecified issues. "This needs to be resourced based on the magnitude of the crisis," Botticelli insisted. In the last 15 years, there have been about 165,000 overdoses linked to prescription opioids, according to the CDC.  Most of the fatalities involve the use of other prescription medication as well. CNN noted about 100 deaths a day from such overdoses around the country, which is less than .01 percent of all deaths.