FBI Director Says No Deadline on Clinton Probe, Clinton-Trump Tied in New Poll, Sanders Says Nominating Clinton a 'Disaster': P.M. Links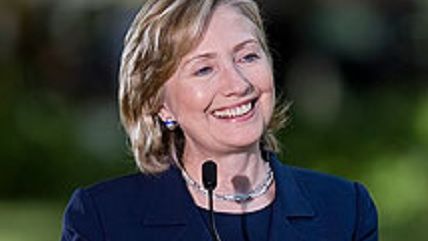 State

FBI Director James Comey says there's no externally-imposed deadline into Hillary Clinton's official use of a private e-mail server.

A new Reuters poll finds Hillary Clinton and Donald Trump virtually tied, at 41 to 40. Bernie Sanders says it would be a "disaster" for Democrats to nominate Clinton for president.
The South Carolina officer who shot and killed Walter Scott has been indicted on federal charges in relation to the killing.
Investigators say the fire that led to an explosion in a fertilizer factory in Texas in 2013 was set intentionally.
Researchers are finding direct evidence that Zika causes birth defects.
A teenage girl in France livestreamed her suicide on Periscope.