Partisan Voters Lining Up Behind Clinton, Trump, But Don't Seem to Like Them Very Much
Think third-party candidates help throw the election to Clinton? Think again.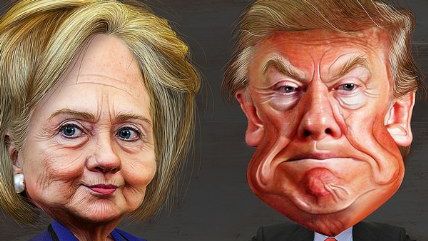 (DonkeyHotey / photo on flickr)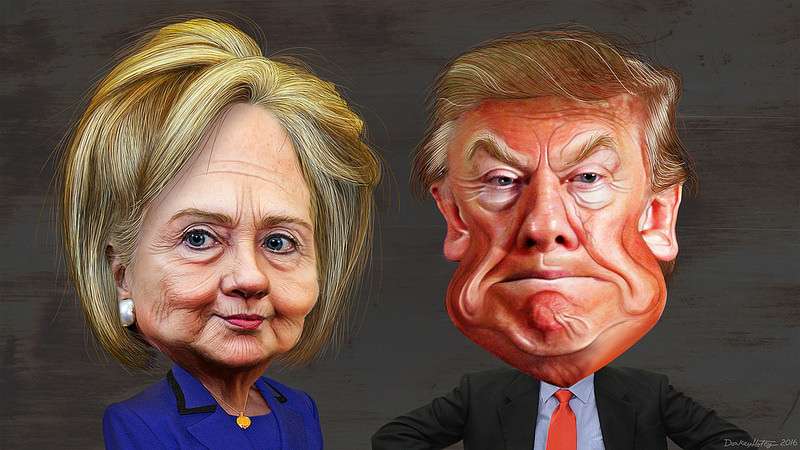 Just because many Americans don't like either of the main party candidates doesn't mean they're not preparing to vote the way they always vote. The latest national poll from Public Polling Policy (PPP) has an equal number of registered Democrats and Republicans lining up behind their likely nominees (Hillary Clinton and Donald Trump) despite the fact that both candidates are seen unfavorably.
PPP notes that registered Democrats and Republicans are falling into line. Of the voters who are party members, 78 percent in both the GOP and the Democratic Party would vote for Trump or Clinton, respectively. Despite the #NeverTrump movement, a slightly greater percentage of Democrats (9 percent) say they won't vote for Clinton than the percentage of Republicans (7 percent) who say they won't vote for Trump. For each candidate, 21 percent of the party's voters say they "would not be comfortable" with their frontrunner as the nominee. Clinton is viewed unfavorably by 55 percent of those polled, and Trump is viewed unfavorably by 61 percent.
Mind you, one of the outcomes of the Trump nomination (contributing to current party affiliation trends) may be Republicans leaving the party. So that may explain why these polls have Clinton winning the election 42-38 percent. There are more registered Democrats than Republicans. For the poll, 43 percent identified as Democrat and 36 percent as Republican.
But there are more independent voters now than members of either party, so where does that leave third-party candidates? PPP included Gov. Gary Johnson, the Libertarian Party candidate in 2012, and Jill Stein, Green Party candidate from 2012. Johnson gets 4 percent of the vote in this poll and Stein 2 percent. A Monmouth University poll from March had Johnson at 11 percent.
PPP's poll is a bit iffy (the liberal-leaning firm's methodology has its critics). As a joke it asks voters whether they have a higher opinion of Trump compared to detestable things like root canals, lice, and Nickelback, but it doesn't ask the same about Clinton. (If you care, Trump is preferable to hemorrhoids and cockroaches but little else.)
But it also takes note of who third party candidates may be pulling votes from. When Johnson and Stein are left out, Clinton's lead over Trump actually widens. Third party candidates in this poll are pulling more from Clinton than Trump. Note that the poll has both a greater number of registered Democrats and Republicans than independent or unaffiliated voters. In reality, there are now greater number of independent voters than members of either party. This poll doesn't accurately reflect the ratio of party membership in the voter population. Though this doesn't necessarily mean independents won't vote for the major parties, it does mean we should be careful of drawing too much from Johnson's and Stein's small poll numbers. This may be a useful poll in analyzing partisan loyalty, but be wary of those third-party figures.
Check out the poll here.