Wisconsin Police Shot a Fleeing Hostage Without Warning, Then Misled the Public
Neenah PD said hostage Michael Funk ignored orders to drop his gun. Video shows officers never said a word before they shot him.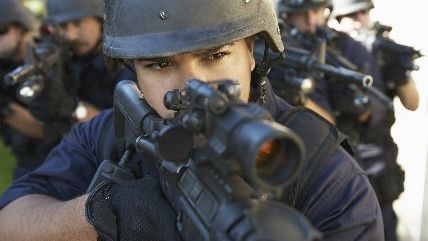 (Photographerlondon/Dreamstime.com)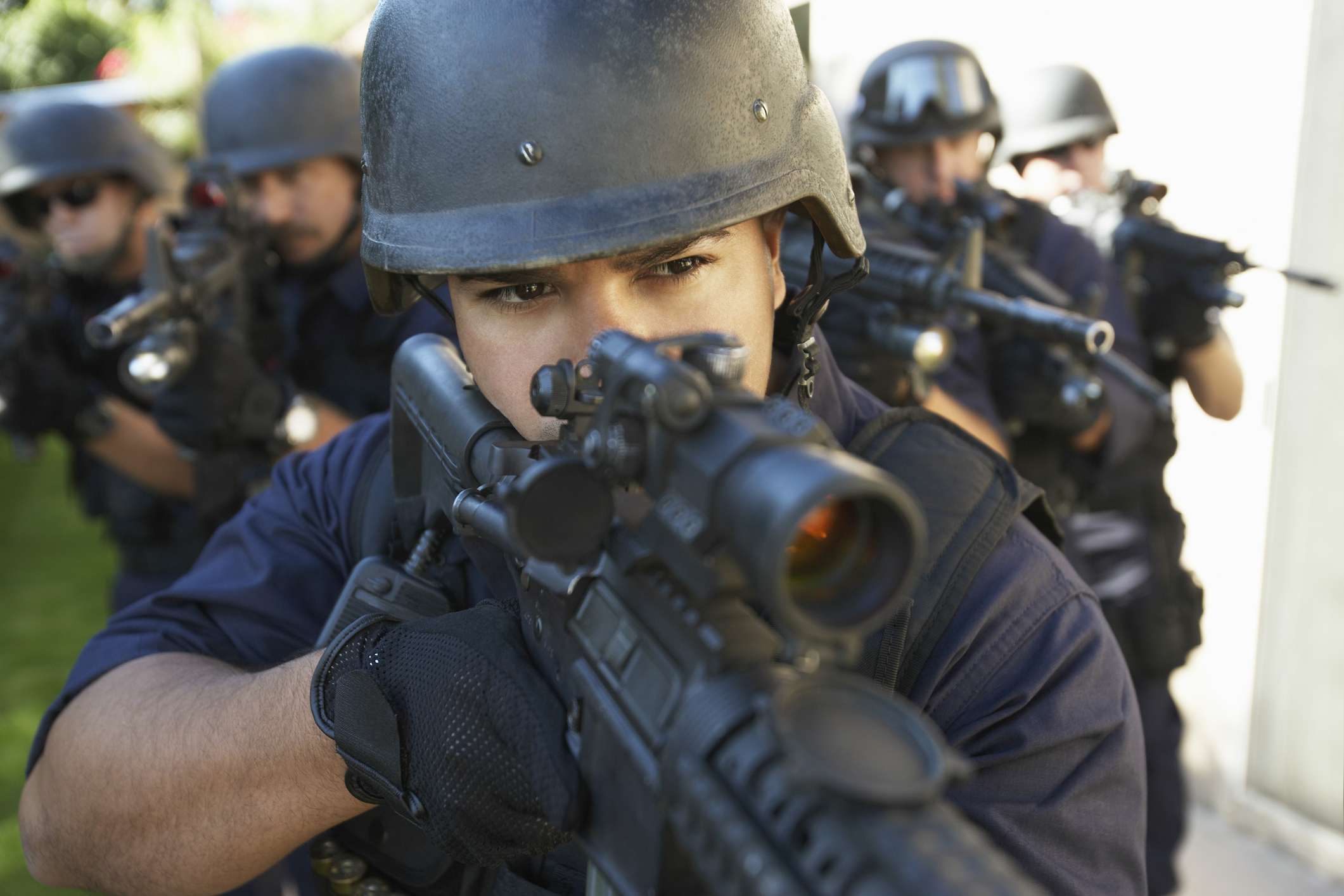 Police officers in Neenah (Wis.) shot and killed 60-year-old Michael Funk as he fled a motorcycle shop where he was being held hostage last December 5.
Brian Flatoff had been allegedly holding Funk and two other men captive in the shop, apparently over a dispute over a motorcycle. Police had surrounded the shop and taken fire from Flatoff, with one officer sustaining injuries after a bullet stuck his helmet, so officers were understandably on edge when Funk frantically raced from the rear of the building holding a handgun.
Funk, who had a concealed carry permit and never pointed his gun at the police, was shot multiple times and reportedly laid on the ground for 25 minutes without medical care and died at the scene.
About 10 hours after Funk was shot, the police department released a statement which did not name Funk, but described him as a "male subject…with a firearm" who "did not comply with officers' instructions to drop the firearm and was subsequently shot at by one or more officers on scene."
But video dashcam footage from a police cruiser shows that the officers did not warn Funk, identify themselves as police, or instruct him to do anything, they just shot him as he scrambled from the building. The footage also proves the police's statement that Funk received medical care and died later at the hospital was also untrue.
The footage was obtained by USA Today Network-Wisconsin, which reports that Neenah Police Chief Kevin Wilkinson has since conceded that "The video does not give any indication that there was a verbal command given directly to Michael Funk before he was shot."
By admitting to these facts, Wilkinson directly contradicts his own previous statements on the shooting, as well as testimony provided by an officer in the criminal complaint against Flatoff that he had heard someone shout "Police, show me your hands" or "Police, drop the gun."
Moreover, it is evident that Wilkinson and the department knew they had shared misinformation about the shooting with the public, but never bothered to correct the record until they were forced to by the public release of the dashcam footage.
Neenah's City Attorney Jim Godlewski would not comment on the police officers' actions in this shooting, but cited the city's use-of-force policy to USA Today Network-Wisconsin, which states that police are not required to issue a warning if they "were facing immediate danger."
Funk's widow, Theresa Mason-Funk, has filed a $3.5 million wrongful death claim against the city and three officers. The Wisconsin Department of Justice recently concluded an investigation into the shooting, but has yet to release its report.
You can watch video of the shooting below (Warning: graphic and disturbing).