Clarence Thomas Faults SCOTUS for Enabling Government Abuse and Undermining the 5th Amendment
The Supreme Court refuses to hear an important constitutional case.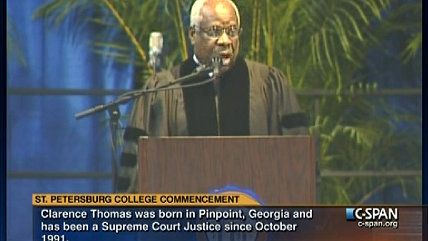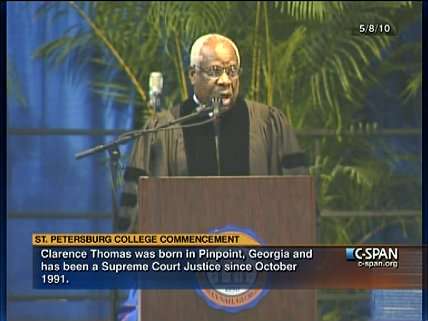 The Fifth Amendment to the U.S. Constitution requires the government to pay just compensation when it takes private property for public use. Yet in the 1985 case of Williamson County Regional Planning Commission v. Hamilton Bank of Johnson City, the U.S. Supreme Court significantly undercut the protections from government abuse offered by that constitutional provision, holding that plaintiffs may not file a just compensation lawsuit in federal court until they have first exhausted their compensation claims in state court. The problem with that holding, as Justice Clarence Thomas explained in a dissent filed today, is that "plaintiffs alleging violations of other enumerated constitutional rights ordinarily may do so in federal court without first availing themselves of state court. But the same is not true for a Takings Clause plaintiff." In Thomas' view, the Supreme Court "should consider overturning Williamson County because there is 'no reason why the Takings Clause of the Fifth Amendment, as much a part of the Bill of Rights as the First Amendment or Fourth Amendment, should be relegated to the status of a poor relation.'"
Unfortunately, a majority of Thomas' fellow justices appear to disagree. Today the Supreme Court declined to take up the case of Arrigoni Enterprises, LLC v. Durham, a Takings Clause petition out of Connecticut that asked the Supreme Court to consider striking down Williamson County once and for all. In response to the Court's rejection of that petition, Justice Thomas, joined by Justice Anthony Kennedy, filed a pointed dissent, accusing the Court of undermining a core constitutional provision while simultaneously enabling government abuse of property rights. "Both the text of the Takings Clause and the historical evidence cast doubt on Williamson County," Thomas noted. According to Thomas, Arrigoni Enterprises offered a welcome opportunity "to consider whether there are any justifications for the ahistorical, atextual, and anomalous state-litigation rule, and if not, to overrule Williamson County."
As a result of the Supreme Court's actions today, however, Wiliamson County remains binding precedent.