The Most Powerful People in the Marijuana Industry
A Fortune list highlights those fighting the good fight against pot prohibition.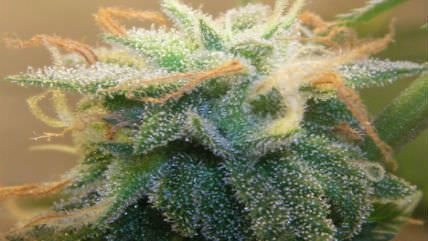 Steve DeAngelo is no stranger to advocacy on behalf of unpopular positions. A former Yippie who helped nominate a pig for president at the 1968 Democratic National Convention, DeAngelo has been an advocate for responsible cannabis consumption and distribution for decades. Now he's made it onto Forbes' Fortune's list of the seven most powerful people in the marijuana industry.
DeAngelo founded Harborside Health Center in Oakland ten years ago, and has since grown it into one of the largest medical marijuana dispensaries in the world. As described by Forbes Fortune:
While recreational marijuana is still not legal in California, Harborside says it still manages to pull in more than $35 million in annual medical pot sales from what is now a pair of Northern California locations. (Harborside briefly opened a recreational dispensary in Portland, Ore., but recently pulled out of that state to focus on California expansion.)

Deangelo is also president and co-founder of The ArcView Group, a cannabis-focused investor network and research group that works to connect investors with entrepreneurs in the budding industry. ArcView's website boasts of raising at least $70 million for more than 100 companies since its 2010 founding.
He's also worked tirelessly on behalf of patients and the medical legitimacy of the plant. But none of that has stopped the federal government from repeatedly and illegitimately trying to shut Harborside down over the past 5 years. Reason TV visited DeAngelo at Harborside last year to find out how he was teaming up with the city of Oakland to fight back against the feds:
And if you're wondering why the federal government ignores state sovereignty and treats pot the same as heroin in the first place, watch below.