Prince, R.I.P.
Most gifted musician and avatar of liberated strangeness of his era dies.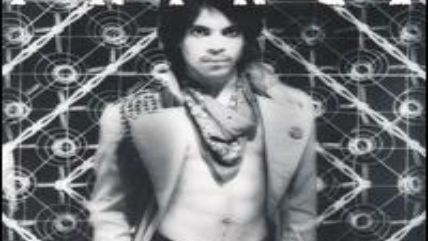 Musician Prince Rogers Nelson, who performed as just Prince, is dead at 57.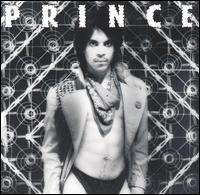 Beyond being the most prodigiously gifted musician-as-musician of his era, frequently composing, producing, and performing everything on his records, he was a bold rebel in terms of image and message, playing with still-prevalent social confines of propriety in behavior, dress, and comportment, mixing sex and religion like they were his own personal possession he was generous enough to share with us, destroying color lines in pop music and its fandom.
His early song "Uptown" works as a sort of precis of a world he wanted to introduce us to, one where "We don't let society tell us how it's supposed to be/Our clothes, our hair, we don't care/It's all about being there."
His boldness felt completely real, not like he had any particular urge to blow our minds or show up a stuffy society, but just because this was what was exploding from him and dammit it was coming out, whether it was pansexuality and gender-bending, general naughtiness, changing his name to a symbol, embracing and then rejecting internet modernity, or just being an explosive machine producing music far beyond the accepted confines of the modern pop career. His songs commanded exuberant and dark, celebratory and yearning, strange and exploratory and the dead-on obvious, he knew how to use sound and rhythm to make you feel celestial and Stygian, and he just could sing and play those instruments (including the machines that dominated the pop of his era) with such expressive power.
Prince's very resolute and unstudied uniqueness I've found won him enduring and almost universal love from Americans across all race, gender, and political lines. We loved Prince, and in his own way, with his mysteriously distant and endlessly giving approach to music making, he loved us. We'll miss the hell out of him.
He really didn't like giving his music away, so the customary bunch of links to some of his best music is hard to compile here. In my judgment everything from Dirty Mind through and including Batman is God-given food for the soul and mind and feet, and classics like the 1992 Symbol LP kept it coming. "The Holy River" from Emancipation (1996) might be a good one to listen to now, or if you aren't afraid to cry your eyes out, "Sometimes It Snows in April," a gorgeously strange death ballad to his own character in the movie Under the Cherry Moon, from its soundtrack LP Parade (1986). I've always believed his secret masterpiece of expansive progressive endlessly fecund musical and lyrical brilliance was 1988's Lovesexy, but wherever you want to go, Prince'll take you there.
Prince was a prodigiously generous composer at his best, shoving in more musical and rhythmic ideas than he needed to. He was one of the greatest of all time, and it helps a little to realize, especially for those lucky enough to have been close watching him perform, that he knew it, and gloried in it. The teen who insisted on doing everything even on his debut album always knew just how good he could be, and the adult who could sing "in the beginning God made the sea/Then on the 7th day he made me!," knew how great he was. He was right.
Anthony Fisher on Prince's legendary 2007 Super Bowl performance.