New Orleans Cops Plead Guilty, Get Reduced Sentences for Fatal Post-Katrina Shootings
Five officers involved in the 2005 Danziger Bridge shooting and cover-up were previously found guilty, but the verdict was overturned.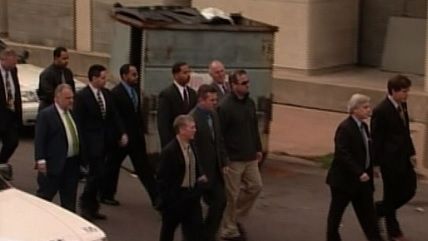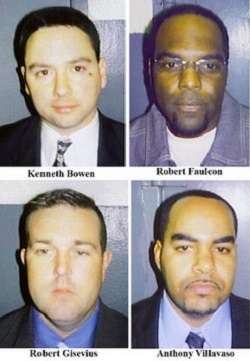 Five former New Orleans police officers pled guilty yesterday to a series of federal charges related to the police shooting of several unarmed residents on the Danziger Bridge in the aftermath of Hurricane Katrina, The Times-Picayune reports.
Kenneth Bowen, Robert Faulcon, Robert Gisevius, Anthony Villavaso and Arthur Kaufman had been previously convicted on 56 federal counts, ranging from falsifying official records to deprivation of rights under color of law, which carries the death penalty. Kaufman, involved in the cover-up of the 2005 shooting, received a 6 year sentence in 2012, while the other four received sentences of 38, 40, and 65 (for Faulcon) years in prison.
This week's guilty plea reduces those sentences—to 7, 10, and 12 (for Faulcon) years, and 3 years for Kaufman. The first four offers have been in jail since 2010, and will be credited for time served.
The 2012 convictions were overturned due to prosecutorial misconduct involving prosecutors posting anonymous online comments about the New Orleans Police Department and the Danziger bridge case.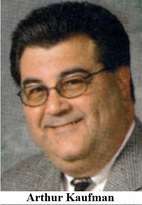 In September 2005, seven police officers, including Bowen, Faulcon, Gisevius, and Villavaso, arrived at the Danziger Bridge in a Budget rental truck, wearing plainclothes, and armed with assault rifles. They shot at multiple unarmed civilians, with one witness describing the officers as lining up as if in a "firing squad." Faulcon was also accused of chasing down a mentally disabled man, Ronald Madison, and shooting him at least five times in the back.
Police claimed they were responding to a call of shots fired at cops, but no weapons were found at the scene, and later engaged in a cover-up. Kaufman was the lead homicide investigator on the Danziger Bridge case.
A Washington Post investigation last year found only 54 police officers charged since 2015 in relation to fatal police shootings, with very few convictions, and sentences averaging just four years.