Leftist Students Get Rapper Action Bronson Disinvited: This Time, They're Kinda Right
His lyrics are offensive, but that's not the main problem.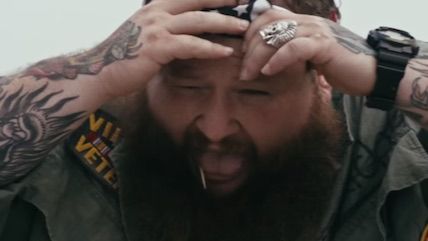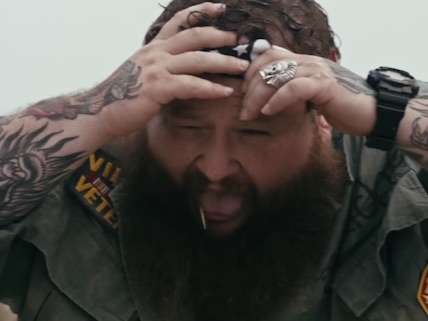 Trinity College in Hartford, Connecticut, has disinvited rapper Action Bronson, who was slated to perform during the college's upcoming Spring Weekend. Students had published a petition demanding Bronson's cancellation. His mere presence on campus would make all students—particularly gay students, women, and the trans community—unsafe, they claimed.
Who is Action Bronson? He's a white musician who raps about drugs, sex, and violence. One of his most controversial songs, "Consensual Rape," makes frequent reference to violence against prostitutes (a lyric: "Don't get me pissed off / fuck around rip your tits off").
But the petitioners aren't just mad about his offensive songs—their chief complaint is that his presence on campus would present an actual safety threat:
We are lucky that he also has no way of performing his music video, "Brunch," where he kills a woman, stuffs her in his car, rips out her hair, and beats her dead body, since he will not have access to a projector. We believe that someone who creates music like this, who chooses to play the part of the murderer in "Brunch," who has built his career on a foundation of violence and hatred towards women, should not be celebrated, supported, or paid, by Trinity College as an artist, regardless of the music he will be performing.

…It only takes one person to drunkenly (or soberly) upset Action Bronson by getting on stage, or in his way, for him to violently assault someone. The available evidence suggests men specifically are targeted by Action Bronson, meaning no one is given a safe space at a Bronson concert."
Students are really making two claims: 1) Bronson's lyrics are so grossly offensive that the mere act of performing his songs constitutes an act of violence, and 2) Bronson has an actual history of engaging in violence at his concerts.
Obviously, the first claim is hyperbolic. But the second claim isn't entirely off-base. Bronson did shove a security guard who tried to stop him from smoking marijuana during a performance, and he did brawl with a fan who rushed the stage during another performance.
One can argue that he didn't start either of these fights, and I would still say Trinity College students who behave themselves are not actually threatened by his presence. Modern college students have a very expansive definition of the word safety: They conflate offensive expression with actual violence.
In deciding to disinvite Bronson, Trinity's Spring Weekend planning commission explicitly condemned "his lyrics, music, videos, and the misogyny, homophobia, and transphobia that they promote." His music may promote all of those things, but that does not mean the college has some responsibility to shield its students from hurtful expression.
Still, the assertion that Bronson engages in violence isn't totally dismissable. I usually criticize leftist students for being too quick to accuse visitors of offensive speech and run them off campus, but this situation seems a bit more extreme. While the petition is more concerned with his potential to offend, there's another consideration here: maybe his music is just plain bad.
Frankly, I can't blame Trinity for wanting a different performer.
Taking the opposite view: Gawker.