We Need a Sequel to The Big Short to Critique Public Pensions
How public unions are driving another economic bubble.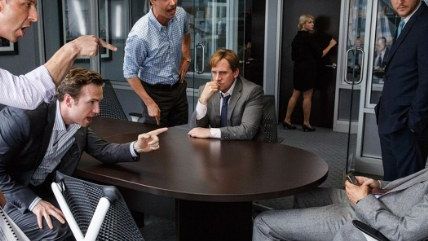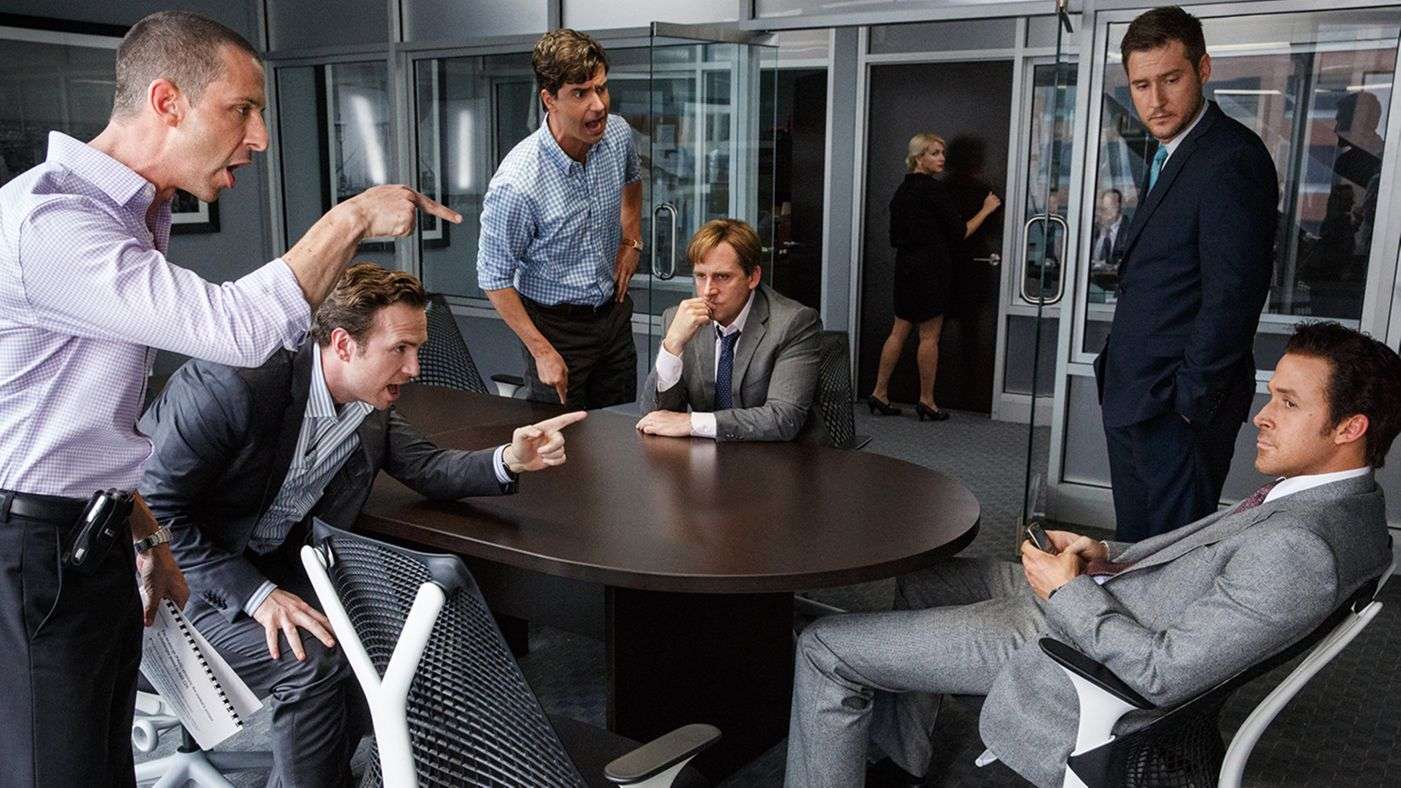 The Big Short is clearly a hit. Nominated for (and winning) a host of major awards, the film has reportedly clocked $131 million worldwide on a $28 million production budget.
That should give screenwriters the incentive to follow up with the true-to-life sequel. Call it The Big Short, Part Two.
Part one offered rare insight into the usually arcane world of government finance. When the film's protagonists (played by Brad Pitt, Christian Bale, Ryan Gosling and Steve Carell) prepare to bet that the housing bubble is about to blow, they identify the culprits: The bad guys are not just the sellers who prepared mortgage debt securities but the buyers of those toxic securities as well. And the biggest buyers of all were the managers of America's public-employee pension funds.
The housing bubble may have collapsed, but the public-employee pension fund managers are still with us. If anything they're bigger than ever, still insatiably seeking high returns just over the horizon line of another economic bubble.
And where do these predators go for their high returns? Along with their high-risk investments in hedge funds and private equity (where we have minimal transparency), pension fund managers invest in housing, once again inflated to unaffordable levels, thanks to over-regulation and low interest rates. They invest in public utilities that collect guaranteed fixed profits on overpriced services, thanks again to over-regulation. They invest internationally. And they invest in domestic stocks.
In every case, the goal of these powerful pension funds—Wall Street's biggest players—is to rack up another year of high returns. And to do this they need corporate profits, financial sector profits, rising home prices, rising utility rates—all of it fueled by debt accumulation.
It's an unsustainable model. As America is slowly turned into a debtors' prison, there will eventually be nobody left to pay the interest.
The most bullish on these high-risk investments are the people who, at least publicly, often denounce the domination of Wall Street: the leaders of America's government employee unions. When they say they want to occupy Wall Street, they apparently mean they want to occupy it with sacks of cash from the taxpayers who pay into government employee pensions.
The National Conference on Public Employee Retirement Systems—the self-proclaimed "Voice for Public Pensions"—is arguably at the forefront of this unsustainability lobby. This powerful trade association is run by public sector union executives from across the nation. Their president is also the treasurer of the powerful American Federation of Teachers. Their first vice president is a 30-year member of the Chicago Fire Fighters Union, IAFF Local 2. Their second vice president was union president of Fraternal Order of Police Queen City Lodge 69. And so it goes: Officers of government unions populate virtually every board position. Government unions run this organization.
The unsustainable pension benefit enhancements and unsustainable modifications to investment guidelines that were sold to politicians and the public weren't pushed by government union leaders all by themselves. Their partners in the financial community recognized and implemented what has to be one of the biggest scams in American history—the ability to pour taxpayer money into high-risk pension funds for government workers, collecting fees every step of the way, combined with the ability to raise taxes to bail out these funds whenever their returns don't meet expectations. And to make sure elected officials played ball, they had the government unions provide the political muscle. Compared to this setup, Bernie Madoff was a street hustler.
The National Conference on Public Employee Retirement Systems has thoughtfully created a list of "foundations, think tanks, and other nonprofit entities [that] engage in ideologically, politically, or donor-driven activities to undermine public pensions." The California Policy Center and UnionWatch are both on that list. But our organization does not advocate eliminating the mechanisms that run this scam. We support reforms to restore financial sustainability to pensions—not just for taxpayers but for retirees depending on income from government pensions.
We actually fulfill only one of their criteria for this list—we're an organization that "advocates or advances the claim that public defined-benefit plans are unsustainable."
Yes, we do. That the unsustainability lobby has recognized our work is a distinct honor. Winning an Oscar—or maybe just a credit—for our contribution to the forthcoming movie The Big Short, Part Two is our new ambition.