Can Healthy Fast Food Change Eating Habits in Watts? This Chef Thinks So.
Food truck revolutionary chef Roy Choi wants to knock out food deserts with healthier fast food.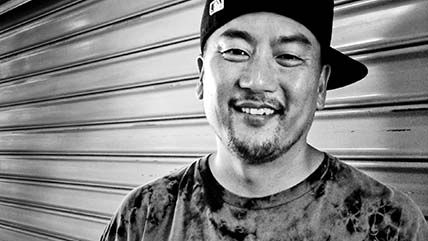 Originally from an immigrant Korean family, Roy Choi made his fame as an early adopter of food trucks and brought Korean Mexican tacos to Los Angeles.
But now he's trying to bring healthier food choices to low income neighborhoods, starting with Watts in South LA.
Reason TV producer Alexis Garcia interviewed Roy on why he loves Watts and his plans give back to underprivileged American neighborhoods through food.
"We're in Watts. We're right in the heart of the Jordan Downs projects," states Choi. "The best picture I could paint is a place filled with history, love, smiling faces, and beautiful people."

Watts has never fully recovered from the 1965 riots that left the neighborhood in ruins—and over 50 years later economic hardship continues to define the area. Today 40 percent of residents live below the poverty line and Los Angeles' Health Atlas shows Watts residents have the lowest life expectancy rates in California.

Choi hopes that LocoL can begin to reverse this trend by serving up healthier fast food with a menu that includes classics like burgers and tacos, but also lighter options like tofu bowls and fresh green juice.