Police Misconduct Led to a Federal Monitor in Cleveland, Which Will Host July's GOP Convention
The same PD that led city to accept a federal consent decree will be responsible for keeping peace at Republican convention.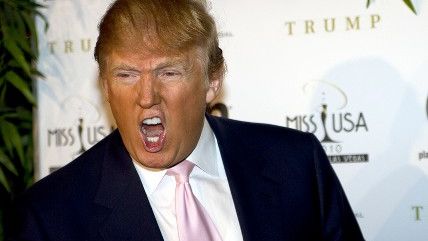 (Daniel Raustadt | Dreamstime.com)
When Cleveland hosts the Republican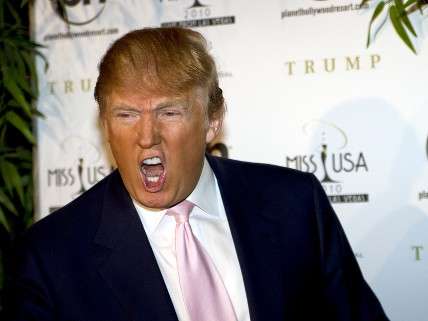 National Convention this July, its Division of Police will deploy upwards of 5,000 officers (3,500 of whom will be coming from outside of their jurisdiction) to ensure the safety of the expected 50,000 attendees and 100,000 demonstrators. The Cleveland police will also be loaded up with 2,000 sets of riot gear and other battle-ready accoutrements thanks to a $50 million federal security fund.
Another notable distinction for "The Rock and Roll Capital of the World": Cleveland will be the first city to host a major political party's election-year convention while under a federal consent decree because of systematic misconduct by its police department.
As Simone Weichselbaum wrote at the Marshall Project:
The Justice Department has twice probed Cleveland's problematic policing culture. Twelve years ago, Cleveland police agreed to a series of voluntary reforms to temper overly aggressive officers. But the complaints continued, and in 2013, Justice Department lawyers returned to the Ohio city and spent nearly two years building a new case against Cleveland cops.

Officers were cited for frequent and unnecessary use of their guns, for firing when no life-threatening circumstances existed, and getting into unnecessary altercations with suspects during arrests. In addition, police supervisors were noted for covering up reports of physical force by failing to fill out the proper paperwork. City and federal officials signed a 105-page consent decree in May.
Weichselbau also notes that "Cleveland officials and the Secret Service, which has overall responsibility for law enforcement at the convention, have declined to discuss internal policies or specific tactics and strategy for the convention, citing security concerns."
Complicating matters further is the fact the Cleveland PD has adopted new rules "on when its officers can shoot, or use Tasers and chemical spray," but those rules will not become policy until 2017, well after the convention has passed.
Tensions between police and the community have been high in Cleveland, particularly after last December's decision by a grand jury to decline to indict the officer who shot to death 12-year-old Tamir Rice, who was killed seconds after police arrived on the scene when officers mistook his toy gun for a deadly weapon.
Given the fact that violence is already a regular feature at Republican frontrunner Donald Trump's rallies, and he has predicted "riots" at the convention if the GOP establishment tries to wrest the nomination from him, plus the added wrinkle that disrupting Secret Service business (which can consist of almost anything from accidental trespass to peaceful protest) can be prosecuted as a federal crime, this summer's convention could be an exceptionally tense one.