SCOTUS Divides 4-4 in Public-Sector Union Dues Case, Affirms Pro-Union Lower Court Decision
Supreme Court decides Friedrichs v. California Teachers Association.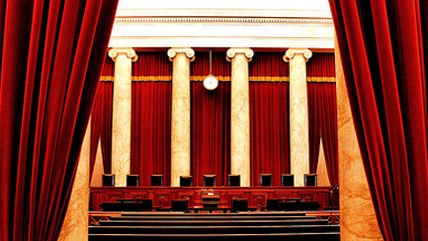 Today the U.S. Supreme Court issued a 4-4 decision in the case of Friedrichs v. California Teachers Association. At issue was whether public-school teachers may be forced, as a condition of government employment, to pay mandatory union fees, even when the teachers are not union members. The upshot of today's decision is that the mandatory union fee scheme remains firmly in place.
After the January oral arguments in this case, most Court watchers expected a different outcome, predicting that California teacher Rebecca Friedrichs would prevail on First Amendment grounds. As Friedrichs and her lawyers argued, and as a majority of the justices seemed ready to agree, "just as the government cannot compel political speech or association generally, it cannot mandate political speech or association as a condition of employment."
But that was before the death of Justice Antonin Scalia in February. With Scalia gone, the balance in this case likely shifted from 5-4 in Friedrich's favor to an even 4-4 split. And when the Court splits 4-4, the result is that the lower court ruling in the case is affirmed. In this case, that means the California Teachers Association's victory before the U.S. Court of Appeals for the 9th Circuit remains standing.
Today's decision is therefore a bitter defeat for critics of public-sector unionism.
Click below to watch Reason.tv's interview with Rebecca Friedrichs.