Missouri Ordered to Reveal the Source of Its Death Penalty Drugs
A rare win for transparency in government in the Show-Me State.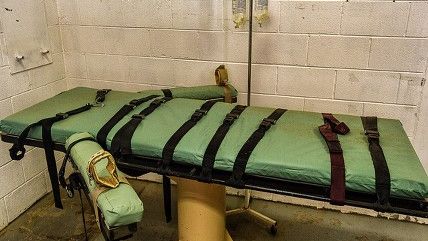 The state of Missouri was ordered by a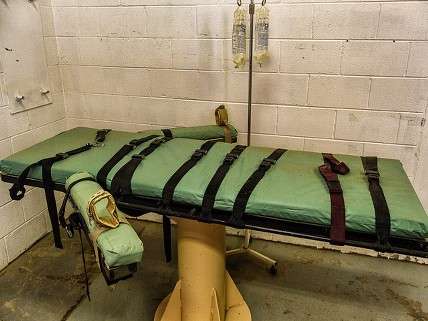 circuit court judge to divulge the names of the two pharmacies who have been providing the state with drugs used in lethal injection executions.
Tuesday's ruling, the result of a lawsuit filed by five news organizations (The Kansas City Star, The St. Louis Post-Dispatch, the Springfield News-Leader, The Guardian and the Associated Press) found that the pharmacies in question were not part of the "execution team" and thus were not legally entitled to the confidentiality which is afforded to executioners.
In 2011, the European Union (EU) banned the export of drugs used in executions to American death penalty states, which has forced those states to go through increasingly murky channels to secure the drugs used to kill prisoners.
But a series of botched executions in the US has raised awareness about the need for death penalty transparency and increased concern about the quality and provenance of drugs that are failing to provide the state with the means to "humanely" execute people.
Ed Pilkington of The Guardian writes that Missouri's department of corrections willfully ran afoul of its own transparency laws:
Judge Jon Beetem excoriated the department of corrections for refusing to hand over to the media plaintiffs key documents that identified the pharmacists involved.

The judge ruled that the DOC had "knowingly violated the sunshine law by refusing to disclose records that would reveal the suppliers of lethal injection drugs, because its refusal was based on an interpretation of Missouri statutes that was clearly contrary to law".

Beetem ordered the prisons service to pay the plaintiffs $73,335 in legal costs. He also ordered the state to hand over all relevant documents, though he stayed that requirement pending appeal. Missouri has indicated that it will do so.
In 2015, Reason TV interviewed Pilkington about the then-pending lawsuit in the documentary "The Battle for Death Penalty Transparency." Watch below.