Have an Accident With a Car Owned by Illinois? You're Out of Luck
A budget impasse leaves more than half a million in IOUs.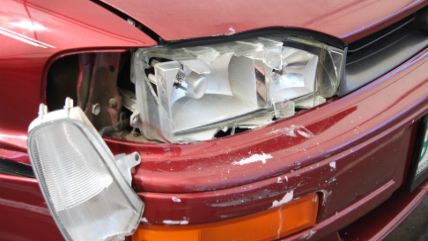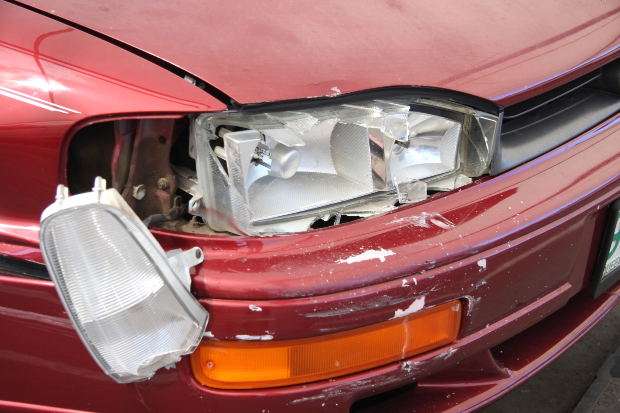 If you're in a car accident that's not your fault, you'd expect the other driver to pay for the damages. If you have an accident with someone driving a state-owned vehicle and the state hasn't passed a budget in nine months, you might be waiting a while.
That is the current situation in Illinois. Republican Gov. Bruce Rauner has been in a stalemate with a Democratic supermajority in the legislature since July 1. While the governor did sign one bill to fund primary and secondary education, he's vetoed all other spending bills.
That includes the bill that would have paid for auto insurance claims against the state, which is self-insured. The Department of Central Management Services (CMS) is responsible for such payouts. Mark Fitton of Illinois News Network reports that around 200 claims totaling $560,000 have gone unpaid since July. That number includes reimbursement for medical costs and for other claim-related services, not just damage to cars. CMS is still investigating or negotiating other claims not included in those numbers.
Technically, Illinois has a balanced budget provision in its constitution that should prevent the state from spending money on anything that hasn't been passed by the General Assembly. In actuality, the judicial branch has taken over and issued court orders mandating that state employees still be paid on time.
Good-government group Reboot Illinois estimates that despite having no budget, the Prairie State will spend around 90 percent of what it did in Fiscal Year 2015, outpacing its revenues by $4.6 billion.