A.M. Links: Brussels Attack, Iraq Battles ISIS, Cruz vs. Trump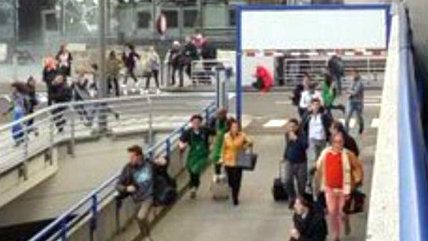 @RumskyOfficial/Twitter

Belgian authorities are reportedly hunting for a second terrorist they believe was involved in the Brussels subway attack.
"The announcement by the Belgian authorities that they had confiscated more than 30 pounds of the explosive TATP from a dwelling used by the attackers in Brussels was, in some ways, an expected development. But it contained one detail that bomb-disposal technicians and security officials regarded with surprise: the quantity of the particular explosive involved."
Iraqi forces have launched an offensive to retake Mosul from ISIS.
Syrian forces are currently battling ISIS for control of the ancient city of Palmyra.
Ted Cruz vs. Donald Trump: "An increasingly ugly battle that will now likely drag through the final primary in California, if not beyond."
Donald Trump is currently "the only political entity less popular than Congress and the GOP."
Follow us on Facebook and Twitter, and don't forget to sign up for Reason's daily updates for more content.