New York City Bans Smokeless Tobacco At the Ballpark
The Big Apple becomes the latest city to embrace "over-legislating the human race" at sporting events.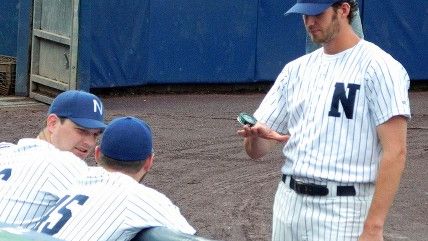 The City Council of New York voted 44-3 to ban smokeless tobacco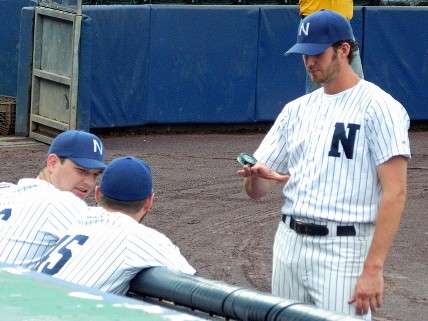 at all ticketed baseball parks and arenas. Yesterday's vote will become effective immediately upon Mayor Bill de Blasio's signing of the bill.
Following the lead of San Francisco, Boston, Los Angeles and Chicago, the Big Apple will become the fifth US city to ban a public use of a product that is legal for adults to purchase and consume. And unlike cigarettes and other smoke-able forms of tobacco, the considerable health risk is confined to the user and not the people in the vicinity of the user.
The Mets and Yankees, New York's major league baseball franchises, are reportedly in support of the decision, though Yankees' reliever Andrew Miller said, "From a philosophical standpoint, I don't agree with it" but that "it is what it is."
The New York Post quoted an anonymous Mets player as saying:
I would like to see how they are going to enforce that…If somebody sees you chewing, will they reach over the railing and hand you a ticket when you are walking off the field?
Reason's Matt Welch wrote in 2010 about Congress' efforts to push MLB to ban smokeless tobacco entirely, and last week he noted Chicago Cubs manager Joe Maddon's reaction to the City of Broad Shoulders' ban on smokeless tobacco at the ballpark:
I'm into personal freedoms…I don't quite understand the point with all that. Just eradicate tobacco, period, if you're going to go that route. I'm not into over-legislating the human race.

I stopped chewing tobacco about 15 years ago. I'm glad that I did, because I think I feel better because of it. I know the pitfalls. But I'm into (educating) the masses and let everybody make their own decisions.
Smokeless tobacco is already banned in the minor leagues and the NCAA (which has a "zero tolerance" policy when it comes to tobacco). And while efforts to de-glamorize the use of a product that can be deadly and is undoubtedly gross are well-intentioned, at some point, adults should be free to make their own decisions in a free society.