Louisiana Sheriff Indicted Over Jailhouse Chapel Beatings of Detainees
Dozens of allegations of abuse and five detainee deaths since Louis Ackal became sheriff in 2008.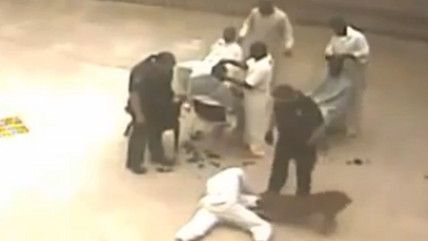 (Iberia Parish Sheriff's Office)
Iberia Parish (La.) Sheriff Louis Ackal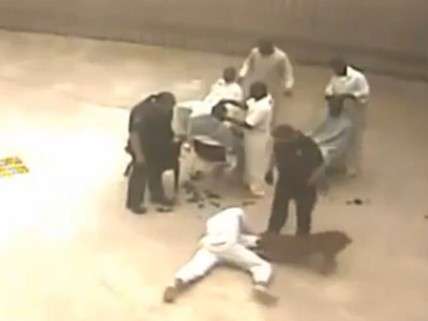 was indicted last week by a federal grand jury on charges of conspiracy and deprivation of civil rights in relation to multiple alleged beatings of detainees in the parish jail's chapel.
Several deputies who pleaded guilty to charges related to the abuse of prisoners testified that Ackal and one of his most senior officers, Lt. Col. Gerald Savoy (who was also indicted), ordered a number of men to be taken to the chapel, where there were no security cameras, and "take care" of them.
The Advocate reports:
The indictment also places Ackal and Savoy inside the chapel for the beatings of Anthony Daye — who's involved in a pending civil lawsuit in his case — and another detainee identified as H.G., whom Ackal had ordered punished in the chapel after learning the man had written letters complaining of conditions at the jail.

Savoy also is accused of ordering a canine handler to make his dog bark to intimidate the two men…

Ackal also told then-narcotics agent Ben Lassalle — who pleaded guilty last month to his role in the beatings — to "take care" of a detainee accused of making a lewd comment, according to the indictment. In Ackal and Savoy's presence, Lassalle and then-warden Wesley Hayes conspired to bring the man to the chapel.

Lassalle used his baton in the chapel to beat that detainee, Curtis Ozenne, and two others blamed for the comment, identified as S.S. and A.T., according to the indictment.
Another deputy accused a "high-ranking" Sheriff's official of ordering him go to a private apartment and beat a man the official believed had "attacked one of his relatives." The deputy's plea deal states that he "then wrote a false police report to justify the use of force."
According to The Advocate, five detainees have died in custody and over 30 lawsuits alleging abuse have been filed since Ackal was elected sheriff in 2008.
A harrowing three-minute video surfaced last year, showing Iberia Parish deputy David Prejean punching, kicking, and siccing his police dog on a detainee, Marcus Robicheaux, in the recreation yard of the parish jail in December 2012.
Prejean wrote in his report documenting the incident that Robicheaux refused his orders to "stop looking at him." Prejean was fired after his supervisors determined his account was inconsistent with what transpired in the video, but Robicheaux reportedly spent four months in solitary confinement following the incident where he was beaten by the deputy and repeatedly bitten by Prejean's dog.